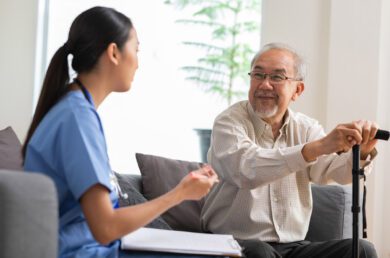 Patient Services Forum
October 11, 2023
Cambridge, MA
Are your Patient Support Services (PSS) ready to meet the demands of an increasingly complex therapeutic landscape?
Where once access and affordability were sufficient PSS offerings, today's therapies require support across the entire Patient Journey. From pre-diagnostic educational resources to travel and adherence support, the PSS remit is growing to adapt to market expectations for a seamless, consumer-like experience.
To be effective in this evolving environment, PSS teams must develop competencies in patient insights and data analytics, and stay abreast of continuously evolving industry best practices.
This is where the Patient Services Forum comes in – Trinity Life Sciences' one-day event at Le Meridien Boston Cambridge in Cambridge, MA will arm you with the tools and insights needed to develop, execute and measure tailored, customized and flexible Patient Support Services.

Be sure to save the date – Wednesday, October 11 – to join us for this exciting event. A formal invitation will follow in early August. In the meantime, contact us with any questions.
Key speakers are Jenn Parr, Partner & Head of Patient Centricity and Patient Support Services, Mary Lynn Kelley, Vice President,
Patient Support Services, and Clare Gora, Vice President & Head of Analytics Client Development
---
Featuring