Why work here?

36%
of our client-facing leadership team joined us out of an undergraduate or advanced degree program
---
120+
Universities Recruited at Globally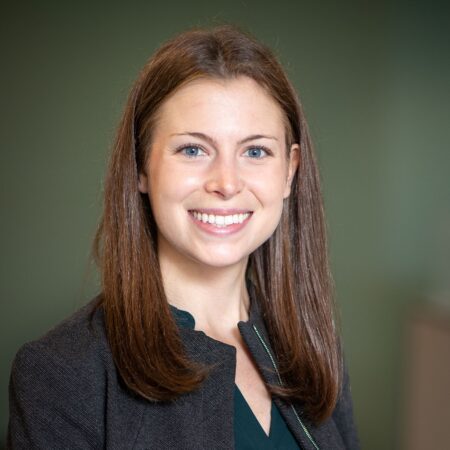 Julia Pikus
Principal
Interned 2013 | Joined 2015 
BSE – University of Pennsylvania (Bioengineering)
MSE – University of Pennsylvania (Bioengineering)
Looking back on my time as an intern:
What stood out to me the most about the company as an intern, and ultimately drove me to come back as a full-time employee, was the balance of a very steep learning curve with a culture of teaching and mentorship. From day one I was treated as a full-time team member, and I was given responsibilities that were both challenging and extremely rewarding, as I felt that I was truly contributing to each project. At the same time, the company's investment in their people was (and continues to be) so evident, both in terms of the time and energy spent on training and teaching, as well as the focus on longer-term professional development through coaching. To me, this focus on providing both challenge and support to each employee is what makes Trinity's culture stand out in the industry.
Julia Pikus started as an intern at CB Partners (a Trinity acquisition), and is now a member of Trinity's leadership team.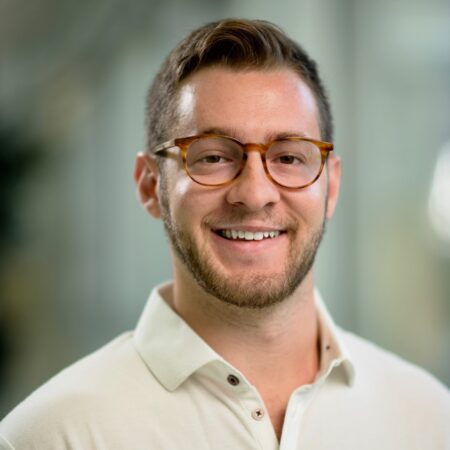 Steven Romanelli
Engagement Manager
Joined 2022

PhD – University of Michigan (Molecular & Integrative Physiology)
BS – Fordham University (Biological Sciences)
A Day in Your Current Role:
As a Senior Consultant, my role extends to all phases of the project, from drafting materials and running analyses, to presenting findings directly to the client.  During my time with Trinity, I have had the opportunity to work on a diverse range of projects within the oncology, neurology, and hepatology markets.
Your Favorite Part of Working at Trinity?
I joined Trinity to be at the intersection of science and business and to work with a talented team to solve challenging problems for clients in the life science.  It is a privilege to get to work on such impactful projects that have real-world implications for patients all over the world.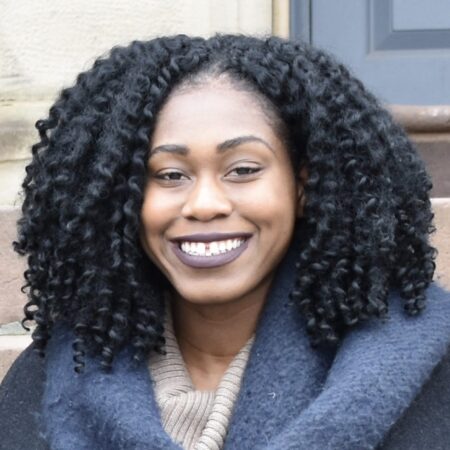 Obiageri Amaechi
Associate Consultant
Interned 2021 | Joined 2022

Bachelor's Degree – Princeton University (Psychology & Global Health Policy)
Post Baccalaureate studies – University of North Carolina Chapel Hill  (Public Health & Healthcare Management)
A Day in the Life of an Intern:
A typical day as an intern at Trinity consists of attending meetings with your project team and engaging in events that help you get to know your Trinity Pod. During meetings I was able to get feedback on my deliverables and develop an understanding of the client's needs. Outside of my projects, I attended events such as the 25th anniversary celebration where I was able to meet more of the Trinity team.
Why did you choose Trinity?
For me, the two main deciding factors that led me to join Trinity on a full time basis after my internship were the opportunity to continue growing my knowledge of the life science industry and the collaborative team culture.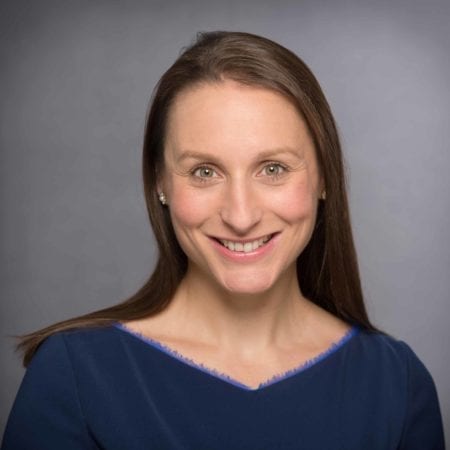 Lauren Grant
Partner
Joined 2005

A.B. from Princeton University in Economics with a certificate in Finance
What it has been like to progress from entry level to a leadership roles at Trinity?
It has been such a fun journey starting at Trinity as an associate and moving through each level on my way to Partner.  This provides me a unique vantage point where I truly understand the role and experience of each team member. I have progressed in my career at Trinity, I've had the opportunity to work on such a wide range of therapeutic areas and project types. Despite the hundreds of cases I have worked on, I am continuously learning, developing new skills, and working with new people.
My Advice:
Read the headlines.  Listen to podcasts.  Keep up to date with the evolving news of pharma/biotech. The life sciences industry is one of the most dynamic (and interesting to follow). By tracking the latest news and technology developments, it will give you a great foundation and head start to our work.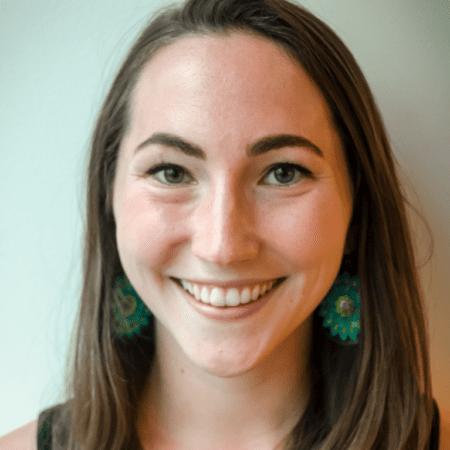 Emily Fox
Senior Consultant
Interned 2021 | Joined 2022

MBA – Boston University
MPH – Boston University
BA – Northwestern University
A Day in the Life of an Intern:
As an intern at Trinity I had the opportunity to meet coworkers throughout the company, learn concrete skills like forecasting and interview design, contribute to internal growth projects, and most importantly collaborate on client facing projects. My favorite days on the job were those in which I had the chance to do a bit of everything–meet with clients, synthesize data from in depth interviews, and present recent findings to my team and clients. There are so many different projects going on at Trinity which keeps each day a bit unique and interesting.
Why did you choose Trinity?
I decided to join Trinity as a full time employee because Trinity fosters a culture of learning and excellence. Simultaneously, the company seems to hold high standards for performance while offering employees the tools and support they need to succeed and grow in new areas of interest.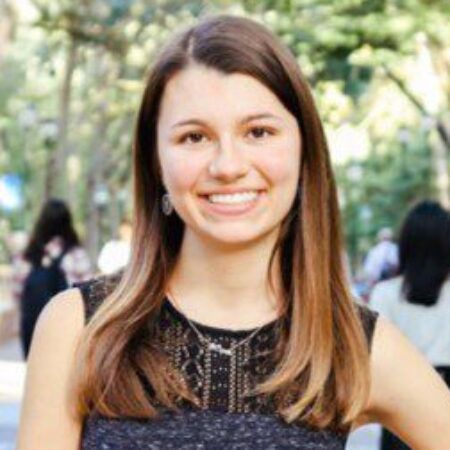 Grace Mock
Senior Consultant
Joined 2021

BA – University of Pennsylvania (Health and Societies)
A Day in Your Current Role:
A typical day as a consultant with Trinity's EVAP team includes a balance of research, meetings with project teams and/or clients, and time spent drafting deliverables. A consultant might spend the morning creating a landscape presentation summarizing key characteristics about Multiple Myeloma treatment in the United States and the afternoon helping run a focus group of physicians and payers assessing the best access pathway for a new immunology therapy in Germany.
Your Favorite Part of Working at Trinity?
My favorite part about working at Trinity is the global nature of our work and many accompanying learning opportunities. So far, I have had over 25 countries in scope across project work.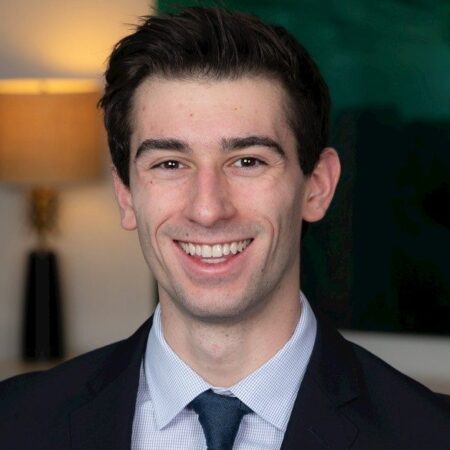 Matthew Rube
Engagement Manager
Joined 2019
Bachelors degree – Dartmouth College (Psychology)
A Day in Your Current Role:
In my role as a Senior Consultant, a typical day is a mix of internal and external project management across different client engagements. In the morning I catch up on emails, prioritizing any client outreach that is needed. I spend a few hours of the day coordinating with project teams to review progress on workstreams and ensure to-dos are on track to be completed, in addition to working with my teammates to develop or review deliverables in progress. This is interspersed with meetings with our pharma clients, primary and / or secondary research, and any other meetings I have scheduled for the day. Finally, I generally exercise in the evening before double-checking my to-do list for the day, finishing any remaining work that has to get done, and signing off!
Your Favorite Part of Working at Trinity?
At Trinity, I have had the opportunity to work in new disease areas, with new clients, and with experts who bring a broad wealth of knowledge and skills. My favorite aspect of Trinity is the people I get to work with; my colleagues are helpful, supportive, welcoming, passionate, and intelligent, and I look forward to working with them every day.