Analytics:
Data Management
Understand your life sciences-specific data functions and how they compare across your industry.
Life sciences organizations often find that they have trouble getting the maximum value from the range, number, and volume of their data sources, internal and external. These sources vary in quality, update at different rates, and can fail to match each other in various ways, such as how units are reported, labels are assigned, or locations are recorded. Various functional areas within the organization use these sources for different purposes.
The result can be missed insights, insufficiently supported decisions, and a lack of overall coordination. Even minor attempts at changes can cause unanticipated problems for a key functional area that relies on a specific source. Organizations find themselves optimizing around the edges, without ever getting a clear overall view of what they need.
Data Management Offerings
A data roadmap or benchmarking project can provide the clarity necessary to make significant improvements in data acquisition, management, and use.
A roadmap outlines and communicates the organization's current and future data needs for every product phase, from pre-commercial to market maturity of multiple products. What needs to be done to acquire, manage, and use the necessary data sources?
Benchmarking delivers an unsparing view of how competitors are evolving and developing their capabilities. What works, where are the pitfalls, and is the organization delivering the data capabilities necessary to compete effectively?
A clear understanding of the organization's data needs and competitive data position is essential for making the best possible data decisions.
Roadmapping

Life sciences organizations often struggle when they lack an effective, agreed-upon roadmap.

They have trouble identifying the data required to support organizational needs and priorities
They collect a vast volume of data from a wide variety of sources but know that they could be using this data more effectively
They suspect they are missing more effective or useful data sources
They can't quantify how data source quality relates to the reliability of the decisions they base on that data
They want to understand how their data infrastructure may need to adapt or change as technology evolves

We engage with teams across your organization in intensive internal meetings that

Establish the organization's current internal state
Provide a clear understanding of how your organization wants to measure and understand your business
What goals you are trying to reach through the consumption and use of data
Define exactly which key performance indicators (KPIs) would provide the clearest and most effective view of what is going on in the organization and how it is doing
Identify which specific data sources, internal and external, will best support the accuracy of those KPIs

We also have meetings, both within the organization and with external data vendors, to understand the data possibilities and consider what teams, with what capabilities, would be needed to get the desired outputs. This leads to a data summit that clearly lays out all data issues and then resolves them.

We help the organization determine which systems and processes will establish the data environment that best meets the organization's current and future data needs. Our recommendations include:

Personnel requirements
Process requirements
System requirements

Many clients purchase Roadmap as a standalone service to establish needs and identify gaps.

Our capabilities

Trinity advisors have long experience in life sciences data management, either through having run these functional areas at pharmaceutical and other life sciences companies themselves or through supporting and delivering implementation and platform improvements to clients.

Advisors have worked with numerous clients to guide them through a defined process that enhances understanding of the data, systems, processes, and personnel needed to reach their goals. This can result in implementing the company's first real data environment, enhancing its current commercial data environment, or replacing the current data environment completely.

Benchmarking

Companies often have a good idea of their competitive positioning in their chosen markets. But they often ignore how much more information about their own performance might be available, particularly when it comes to key data functions such as strategy, operationalization and optimization, and analytics and reporting enablement.

Organizations should be able to answer a wide range of questions about how their data functionality compares to their competition.

How are we doing compared to peers in our industry and best-in-class companies in our industry?
Where do we have the biggest shortfalls, and where are we overinvesting in capabilities that do not gain competitive advantage?
Are there practices that are successful in our industry that we should adopt?

Trinity strategic advisors dive deeply into an existing system or process in your organization until they can take it apart and clearly document how it works, not just as intended or in the org chart but in the day-to-day reality of your business.

In the end, the client receives an assessment with Trinity's recommendations:

What the client should continue to do
What processes should be adjusted
What should be stopped because it actively interferes with success
How capabilities and resources stack up relative to peers and best-in-class competitors

Detailing what the client is doing right as well as recommending process improvements provides clear and usable guidance.

Our capabilities

Trinity uses an assessment process patented by TGaS Advisors, a division of Trinity, and supported by a comprehensive proprietary database of critical comparative measures. Its access to industry experts, as well as its experience with over 250 customers, gives it unrivaled expertise in conducting this outside-in assessment.
Data Quality and Management Healthcheck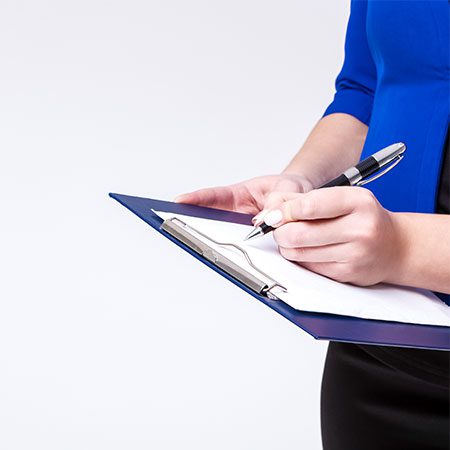 Identify opportunities
Enhance performance
Evaluate data quality and management operations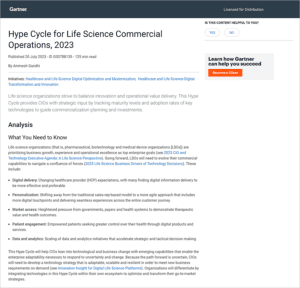 Trinity Life Sciences recognized in Gartner® Hype Cycle™ for Life Science Commercial Operations
Meet Our Data Management Experts
Gartner, Hype Cycle for Life Science Commercial Operations, 2023, Animesh Gandhi, 20 July 2023.
GARTNER is a registered trademark and service mark of Gartner, Inc. and/or its affiliates in the U.S. and internationally, Hype Cycle is a registered trademark of Gartner, Inc. and/or its affiliates and is used herein with permission. All rights reserved.
Gartner does not endorse any vendor, product or service depicted in its research publications and does not advise technology users to select only those vendors with the highest ratings or other designation. Gartner research publications consist of the opinions of Gartner's Research & Advisory organization and should not be construed as statements of fact. Gartner disclaims all warranties, expressed or implied, with respect to this research, including any warranties of merchantability or fitness for a particular purpose.
If you have any questions, we're here to answer them.
We look forward to helping identify solutions for you.