Services:
Trinity Insights
Cutting-edge market research conducted by industry experts
In life sciences marketing, you're constantly making decisions in an uncertain market.
You regularly answer challenging questions that require multiple perspectives and custom insights.
You need market research to be:
And that's not all.
You need sophisticated problem solving from a partner that has been in your shoes.
Recommendations from a hands-on partner that is invested in your needs.
This is where we come in.
Only Trinity's experts can provide a transparent, tailored approach across qual, quant, integrated data streams, deliverables and support. We leverage a comprehensive, holistic toolkit that can be integrated across our COEs—from Patient Centricity to Performance Tracking.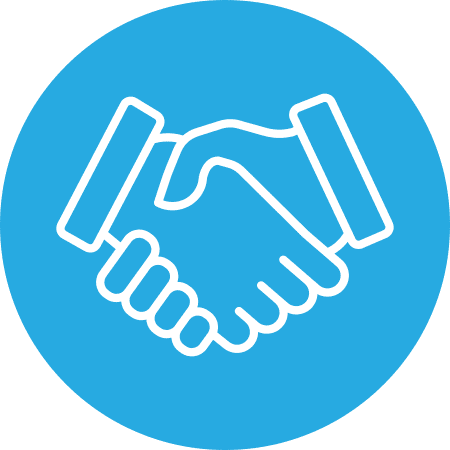 We are our clients' partners. We are commercial and clinical experts across therapeutic areas globally.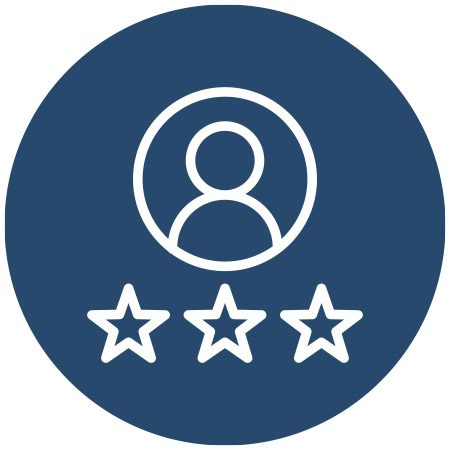 We have been in the trenches.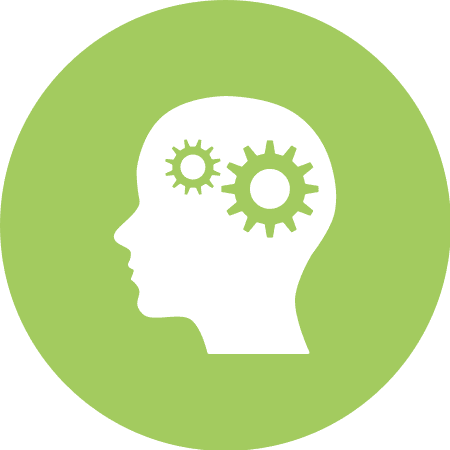 Throughout the research process, we offer unbiased, critical thinking with courage and integrity. We challenge our clients with what they need to hear.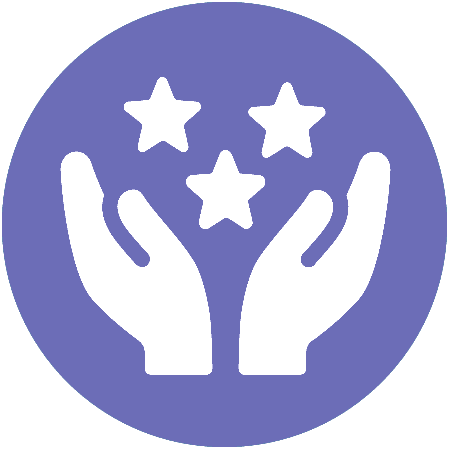 And we do this using a high-touch, boutique model.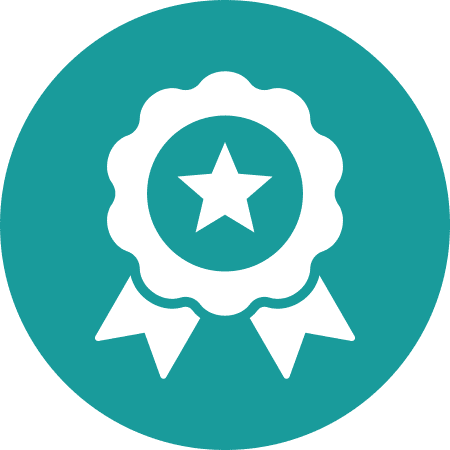 Our clients receive white-glove treatment with the breadth and depth of support necessary to execute and pull through at scale.
Market Research Offerings
The ultimate goal of Market Research is to inform the strategy and tactics at each stage of the brand planning process—from supporting development of a launch plan to managing the brand's entire life cycle. Our capabilities range from qualitative in-depth interviews to multivariate quantitative studies with physicians, patients, payers and other critical stakeholders in the healthcare space.
Trinity uses a set of multivariate tools, including patient simulation, discrete choice and predictive modeling. By combining the best mix of research techniques, we can uncover not only what will happen in the future but also the factors that drive that outcome.
We have considerable expertise in conducting strategic market research that includes demand, segmentation, pricing, patient journey and performance tracking studies—to support all stages of the brand life cycle. And we can deliver market research initiatives either as a standalone or as part of a larger consulting engagement.
Trinity has been a leader in evidence-based insights for over 25 years. We have made deep investments in the latest technologies to elevate our research and analysis capabilities for our clients. The experience has been instructive—we know when and how to adopt the most promising technological innovations to enable faster delivery of sharper insights.
Brand Insights AI

Generative AI (GenAI) is uniquely positioned to transform the world of insights.

GenAI enhances workflows with a focus on human-AI collaboration. Trinity's AI-enabled solutions are custom-created to enable life sciences insights democratization, empowering our clients to answer questions in the moment, based on real-time data.

AI transforms the cost, cadence and speed of insights by enabling continual brand insights from the right sources in the following ways:

Inventory Generation—Ingest data/reports from multiple enterprise sources and process them into a secure, scalable insights warehouse

Intelligent Insights Copilot—Generate new insights by asking questions of trusted completed project work in natural language

Predictive Intelligence—Synthesize multiple studies to identify actionable trends as inputs into brand planning

Content Creation Acceleration—Summarize large quantities of inputs to accelerate time to first draft

Brand Insights AI, Trinity's chat-based AI interface, is designed to mobilize the collective power of all your insights by connecting to primary market research, secondary literature and data (qualitative/quantitative research, interview transcripts and notes, open-ended responses, PPT deliverables and much more).

Clients use Brand Insights AI to:

Draw out raw findings within individual projects or across them
Ask questions integrating learnings from the full breadth of your past research…and receive answers within seconds
Break down the data silos that obscure a complete view of the market
Interact with team knowledge across documents efficiently

Our private AI models ensure data and valuable IP are always secure and never inappropriately shared.

Demand Research

Trinity's original brand was built on developing accurate forecasts and leveraging optimized demand research to ensure those forecasts have the evidence needed to support them. Trinity has grown significantly, but our focus and dedication to perfecting demand research has never wavered.

At Trinity, Demand Research is focused on identifying expected opportunities for brands and/or novel assets by measuring expected utilization and answering the key what, where and why questions from our clients.

Trinity uses Patient Simulation to better model and explain prescribing behavior in a simple, realistic task that produces more accurate outcomes compared to traditional allocation methodologies. Post-hoc analyses of demand work performed by Trinity can lead to forecasts that net to within 2 points of actuals over a 5-year period.

Demand research is one of the most frequently completed pieces of market research conducted by Trinity year after year.

Segmentation

Trinity's Segmentation engagements are built to the key needs of each brand involved; across engagements, the core philosophy remains consistent. Trinity believes that successful segmentations allow brands to more effectively target key physicians and prioritize resources for the maximum impact.

Trinity recognizes that markets are diverse. Customers are driven by myriad subtle factors: underlying values, attitudes, clinical convictions, external stimuli, aspirations and emotions. Our teams reflect this multi-faceted and complex nature of decision-making. Segmentation projects at Trinity incorporate multi-disciplinary teams. Qualitative and quantitative market researchers, statisticians and strategists come together to design thoughtful instruments to capture the full gamut of diversity in the marketplace – be it in market preferences, psychology, attitudes or behavior.

We have completed and helped to implement more than 50 segmentations over the past 5 years across both large and small pharma and biopharma clients and in a wide variety of therapeutic areas including oncology, hematology, diabetes, pulmonary diseases, neurology, medical devices and even rare or orphan diseases.

Patient Journey & Insights

Patients remain at the core of all activity at Trinity. Whether understanding how various assets can produce life-saving innovations for patients or developing roadmaps to maximize the value of clients' products in the minds of physicians and patients, we are constantly thinking about how to improve patient lives. Patient Journey at Trinity epitomizes our dedication to advancing the interests of patients by generating and mining patient-level data to paint a holistic picture of the patient journey – identifying key leverage points and areas of improvement along the way.

Each patient's journey is unique; however, trends and patterns can inform strategy moving forward. Trinity's Patient Journey approach combines the power of secondary data (claims, EMR or practice-level datasets) with the context of primary research (qualitative and/or chart-based quantitative) to generate an accurate, current representation of the patient population with insights needed to optimize commercial strategy. Each project culminates in a poster-ready, visual flow of the patient journey, complete with quantified unique nodes of interaction and potential for leverage.

Trinity has developed a Patient Centricity Center of Excellence, striving to be a true leader in the space.

Pricing

Trinity Pricing studies are designed to derive the optimal pricing and contracting strategies for brands that enable a balance of revenue, access and risk.

Trinity seeks to maximize the revenue potential for our clients in setting prices for novel therapies. Trinity Pricing studies take into consideration the value proposition of a novel drug or therapy, the commercial strategies of the company and the environmental context—and then test all of these against reactions from key stakeholders including payers, physicians and patients.

Trinity Market Research, in combination with our dedicated team of Pricing & Access experts, has completed Pricing studies across a variety of therapeutic areas including oncology, CNS/Psychiatry, diabetes, infectious diseases, neurology and orphan diseases.

Promotional Materials

Trinity works to ensure final promotional materials maximize persuasiveness and motivate physicians to prescribe our clients' products. Throughout the process of bringing promotional materials to market, Trinity can add value. From value-proposition development through positioning, messaging, concept testing and final collateral materials testing, Trinity can help to optimize the impact and resonance of promotional materials.

A blend of qualitative and quantitative research techniques provides a comprehensive assessment of a product's promotional materials by supplementing rigorous quantitative data with rich physician perspective and verbatims. Trinity's research dives deep into how physicians are interpreting each option, as well as the drivers behind preference. Trinity has completed engagements focused on promotional materials generation and refinement across all phases of development.

Performance Tracking & ATUs

Marketing and Brand leaders need a steady stream of actionable insight into the market their assets play in and the context around each product. Ensuring the best trajectory for a brand requires actionable insights beyond the simple ATU (Awareness, Trial and Usage) approach of tracking the market.

Trinity's Performance Tracking COE provides dynamic, diagnostic tools guided by dedicated experts with experience across therapy areas, geographies and stakeholders.
Explore secure Generative AI solutions for Market Research Insights
Trinity REALInsights
Predictive insights grounded in unified market research and real-world data
| | |
| --- | --- |
| | Deeply held attitudes and perceptions |
| | |
| --- | --- |
| | Real-world prescribing and patient management |
| | |
| --- | --- |
| | Future perceptions and intentions |
A comprehensive view of HCP decision-making enables an accurate understanding of a market today and in the future:

Review/Assess the entire picture from a business insights vantage point
Robustly predict future HCP decision-making
Tap into deeper insights from our commercially-focused, PhD-level experts
---
Trinity REALInsights offers:
Clinigraphics, patient mix and relevant prescribing behaviors grounded in RWD to add an objective lens and a tether to reality
Primary market research to capture the "whys" and "hows" behind their current behaviors and future intentions
Expert integration of PMR and RWD—and novel application of the resulting insights—to confidently understand and predict future decisions
Learn More
Sentiment
Learn about Trinity's new research panel for healthcare practitioners, patients, payers, clinical administrators and key opinion leaders.
Learn More
Latest Intelligence about Insights and Market Research
Meet Our Experts on Insights and Market Research
If you have any questions, we're here to answer them.
We look forward to helping identify solutions for you.