Market Research:
Patient Centricity
Listening to the Voice of the Patient all the way from R&D through launch and beyond.
For Trinity, Patient Centricity means listening to the Voice of the Patient across the entire product development lifecycle to keep patients' wants and needs at the center — all the way from R&D through launch and beyond.
There are several forces converging on life sciences companies that make it even more critical to listen to the Voice of the Patient in today's environment:
Patient desire to participate in their healthcare as a consumer
Personalized therapies/therapies in small orphan markets where every single patient is important to the bottom line
Regulators' focus on patient outcomes as a criterion for approval
Success in this environment requires that biopharma companies adopt a patient-centric approach.
Patient-Centric Approach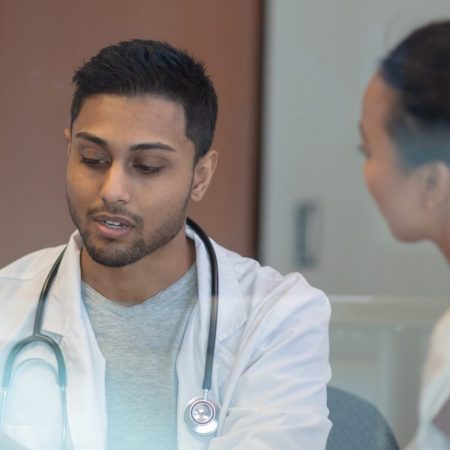 R&D
Deeply understanding unmet clinical need (via outcomes data and direct patient research), including the development of targeted therapies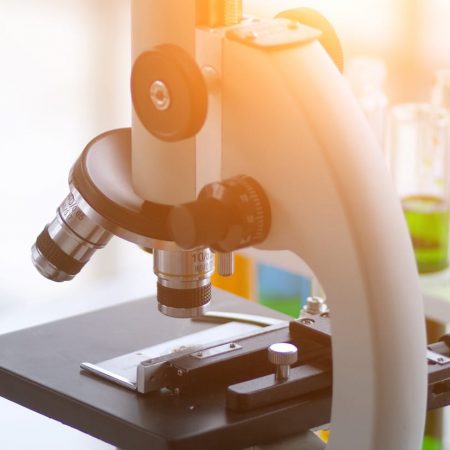 Clinical Development
Engaging with patients to vet and refine clinical trial protocols, to ensure they are friendly to participants (i.e., that patients can comply with all requirements), designing meaningful endpoints that accurately reflect patients' quality of life and burden, providing inclusive, equitable access to trials for all patients, and adequately supporting trial participants in the form of travel subsidies and other lifestyle-based needs (i.e., childcare, meals, etc.)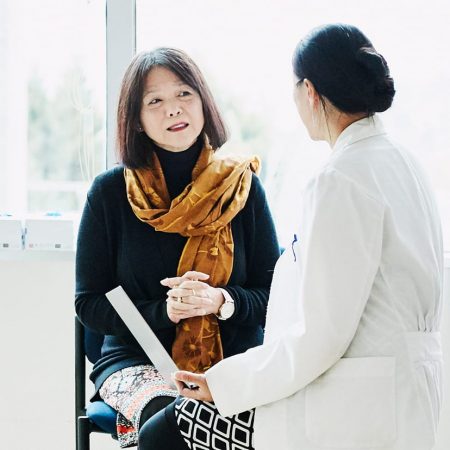 Peri-Launch
Design of meaningful patient-facing communications that accurately reflect the patient experience and use the patients' lexicon, appropriate physician education and market development that leads to the right patients being prescribed the right therapy at the right time, developing Patient Services that fit the needs of the population and that are accessible to all who need them, and providing wrap-around services that meet the specific needs of patients (case management, travel support, native-language materials, etc.)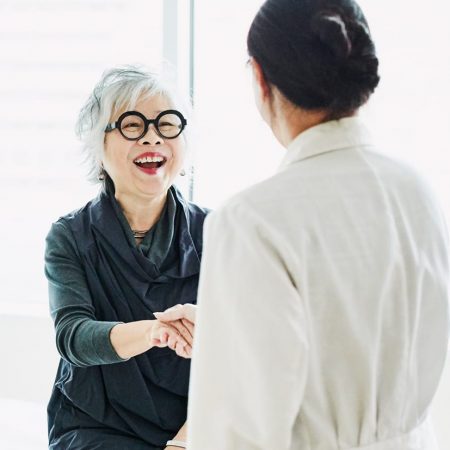 In-line Brands
Continually adjusting and refining the patient experience on therapy through the development and tracking of appropriate, patient-focused KPIs (i.e., KPIs that reflect true patient satisfaction)
Patient Journey from Trinity
Multi-Modal Approach

Patient Journey is the cornerstone of a patient-centric approach because it generates all the inputs you need for a patient-centric launch.

Trinity's approach to developing the patient journey is robust and multi-dimensional, leveraging sophisticated primary market research (PMR) techniques for deep insights as well as Real World Evidence (RWE) analysis for an unbiased view of actual behavior. Outputs feed directly into strategy.

When developing the patient journey, we consider the holistic patient experience from multiple angles, including clinical, emotional, logistical and the ability to access the therapy. The insights Trinity provides inform the development of appropriate patient services, patient messaging and direct-to-consumer (DTC) campaigns, appropriate/meaningful endpoints, patient lexicon, and more.

Trinity recognizes the challenge that biopharmaceutical companies have to properly socialize the patient journey within the organization. Massive amounts of data and inputs can overwhelm. Trinity specializes in making our deliverables accessible, user-friendly, and structured in a way that can be evolved over time (e.g., as additional information is added through successive research studies).

Trinity's Patient Journey engagements are in a diverse set of therapeutic areas including oncology, immunology, cardiovascular and metabolic, infectious diseases, and orphan conditions.

Patient Centricity Offerings

RWE-enabled patient flow
Diagnostic journey for a rare underdiagnosed orphan condition
Charting a patient's emotional experience across their disease journey
IRL (In Real Life) – patient's day-to-day real experience
Insights into how payer dynamics impact a patient journey
Assessing the patient advocacy landscape in a given treatment area
Assembling and running a patient advisory board to provide input across the treatment journey
Understanding and quantifying the burden of illness in a given disease area
Meet Our Patient Centricity Experts
If you have any questions, we're here to answer them.
We look forward to helping identify solutions for you.