Making a meaningful impact beyond the work we do to commercialize life-saving drugs and medical devices.
Our Mission

By offering team members a targeted platform for involvement and diverse ways to give back, we create a culture of caring to support our communities and the causes important to us.

Our Focus

Trinity works with organizations to have a direct impact on the lives of those less fortunate. Through company-wide engagement in volunteer opportunities and fundraising, we focus our efforts on community engagement, enhancing patient health and increasing disease awareness. We do this through:

Community Engagement – National and regional volunteer opportunities driven by grassroots initiatives and corporate sponsorship.
Corporate Partnerships – Ongoing and meaningful connections with non-profit partners and the groups and stakeholders they support.
Patient Advocacy – Further supporting the development of transformative innovations to patients around the globe.

Patient Advocacy

Trinity team members share a passion for healthcare and an intellectual curiosity. We see ourselves as advocates for the people who rely on us most and are always looking for new ways to make a difference.

Pro Bono Services – Trinity actively provides pro bono and discounted services to charitable organizations and non-profit foundations. Past recipients include the Bill & Melinda Gates Foundation, Medicine Patents Pool and PTEN Research. Often our pro bono work supports public health goals such as vaccinations, low-cost medications, and malaria diagnostics. Additionally, Trinity team members also volunteer time to apply their professional skills via mini-projects offered to our non-profit volunteer partners as part of Trinity Gives Day.
Patient Speaker Series – Trinity regularly invites patients and advocates from a range of therapeutic areas and walks of life to share their stories. These experts help expand our knowledge, connect us to the mission behind our work, and grow understanding of how Trinity's efforts impact those on the front lines of our healthcare system.
Community Engagement
Over the past six months alone, we've been able to raise over $125K in contributions. Our commitment to serving those in need is a vital characteristic of our culture.
We strongly encourage our team members to volunteer their time in their communities, and we provide ample and rewarding opportunities for them to do so.
Global "Trinity Gives Day" – Each year, staff across all five of our global offices choose to volunteer on the same afternoon across 10 charitable organizations. "Trinity Gives Day" creates cohesion and solidarity between our offices as we volunteer in our local communities.
Global "Trinity Gives Holiday Drive" – In December 2020, Trinity hosted a holiday drive across our offices to support those in need. Employees donated to various organizations.
Global "Trinity Gives Acts of Service Challenge" – In October 2021, Trinity hosted a 10-day competition between our global offices. Employees earned points for their office by completing various service-related activities. Our East Norriton, PA office emerged victorious and chose the Daily Bread Community Pantry as their organization to donate to.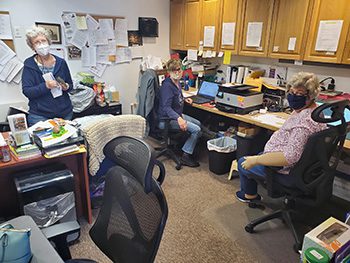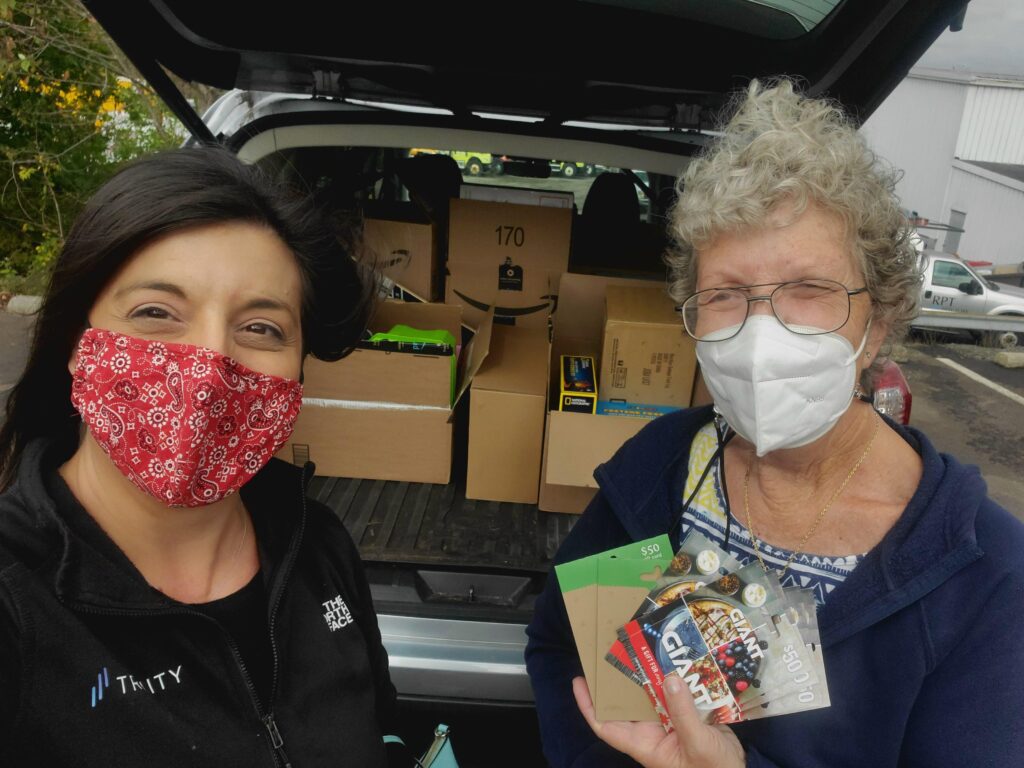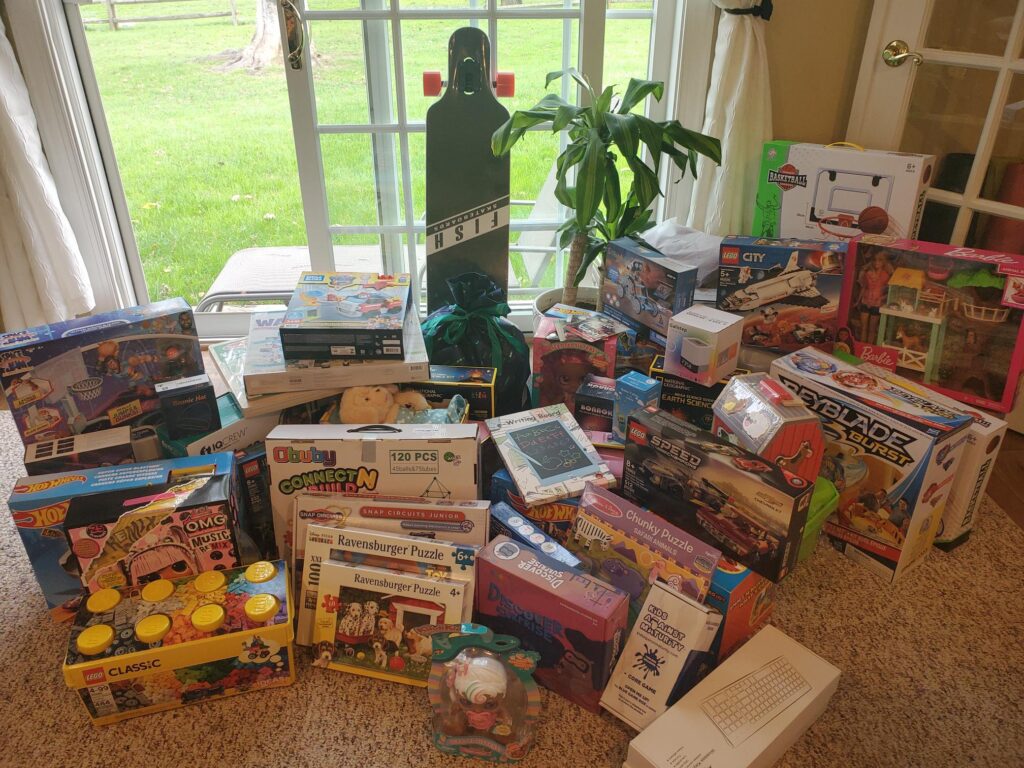 Peace First – Trinity participated in a special turkey trot sponsored by Herman Sanchez, Senior Partner. A few active Trinitrons wanting to lose some turkey pounds participated in a live Peloton ride.
Hispanic Heritage Month – In September 2020, Trinity's Cultural Perspectives Group hosted a special Name That LatinX Tune to celebrate Hispanic Heritage Month! In 12 teams of 4, each team was given a chance to guess LatinX tunes. The winning team (Princeton PRIMI): Herman Sanchez, Amanda Cruz-Ortiz, Kelli Hemple and Peter Palumbo jointly selected a LatinX charity.
Black Lives Matter – In June 2020, Trinity New York hosted a special Black Lives Matter initiative with the Unconscious Kid, Equal Justice Initiative and with Integrate NYC.
In addition, we coordinate several ongoing volunteering and partnership opportunities for our staff (both during and outside the workday), providing corporate- and executive-level support to encourage their participation.
Corporate Partnerships
Through various partnerships, Trinity offers meaningful opportunities for engagement in skills-based and other advocacy and volunteer opportunities. These include: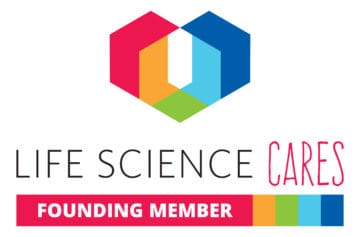 Life Science Cares – Trinity is a founding member of Life Science Cares, an organization that strives to unite the human and financial resources of life sciences companies and industry leaders to support service organizations that do the best work in fighting poverty and providing educational opportunity in our community. Trinity helps Life Science Cares support organizations doing work in three areas: Survival, Education, and Economic Sustainability. Two of our executives sit on its advisory committee, providing strategic direction and counsel.
Memorial Sloan Kettering – Based in New York City, the Memorial Sloan Kettering Cancer Center is leading trials in collaboration with more than 120 institutions for over 200 types of cancer. Each year over 50 Trinity staff across 3 geographies fundraise and participate in the Center's annual Cycle for Survival, riding in events across Boston, New York/New Jersey, and San Francisco. Throughout the year, Trinity team members also volunteer in the Center's Youth Mentorship Program, assemble "Comfort Kits" for children battling cancer, and assist in providing guidance and advice to students interested in the life sciences.

Citizen Schools – Trinity volunteers with Citizen Schools, an organization that works side-by-side with middle-school students from low-income communities to explore new fields, learn new skills, and build a foundation for their future. We support their efforts to create opportunities for students in underserved communities to engage in the enrichment and deeper learning opportunities needed for success in today's workforce. Over the course of 10 weeks, Trinity Staff volunteer at one of Citizen's school sites to teach and mentor an after-school apprenticeship in the sciences. Trinity's "Life is a Lab" apprentice course was recognized by Citizen in their 2019 annual impact showcase event.