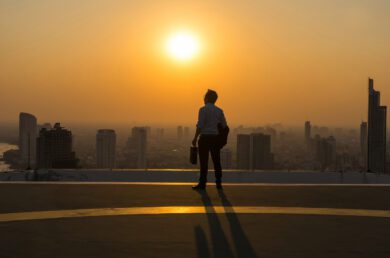 Webinar
Goodbye Humira, Hello Future
Available On Demand
Biosimilar versions of adalimumab have launched in the U.S., ending blockbuster therapy Humira's lengthy market exclusivity and long-running commercial dominance. In parallel, in the creation of the Inflation Reduction Act (IRA), the U.S. joins Europe and other major markets in constraining the opportunity for medicines during their market exclusivity window. The life sciences industry now seeks to understand how the vision for commercial success will evolve into the future, while in parallel navigating the emergence of artificial intelligence (AI) and other general-purpose technologies (GPTs) that present both massive opportunities and further uncertainties.
Join Maximilian Hunt, a Partner in Trinity Life Sciences' Evidence, Value, Access and Pricing (EVAP) practice, as he moderates a lively panel discussion around a series of provocative topics from our latest blog post "The Last Mega Blockbuster Drug: Goodbye Humira, Hello Future" to help you evolve your thinking around the future of the life sciences industry.
Key Webinar Topics
How does the lifecycle of Humira compare with blockbusters past and future?
How is the landscape evolving after the introduction of the Inflation Reduction Act in 2022?
How can pharma leverage emerging technologies such as AI and other GPTs?
---
Featuring