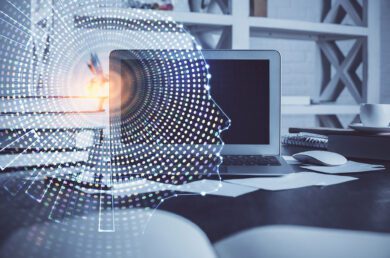 Webinar
Artificial Intelligence & Machine Learning 101
Available On Demand
You have likely heard all the buzz around Artificial Intelligence and Machine Learning (AIML), but what does it really mean? It's time to cut through the complexity during Trinity Life Sciences' AIML 101 webinar.
This webinar is designed for the AIML novice, who knows very little about the topic but doesn't want to be left behind. Join Steve Laux, Vice President of Commercial Insights & Advanced Analytics at Trinity, as he "de-jargonizes" and demystifies AIML. Attendees will also receive a handy AIML glossary.
AIML is here. Be ready with Trinity.
Key Webinar Topics
What is Artificial Intelligence? What is Machine Learning? Are they different?
We'll demystify how AIML algorithms are made (with a fun example, and audience participation).
What is all the hype with ChatGPT?
What are some real-life use cases, especially in pharma commercial operations?
Get up to speed on the latest AIML terminology and receive your glossary.
---
Featuring