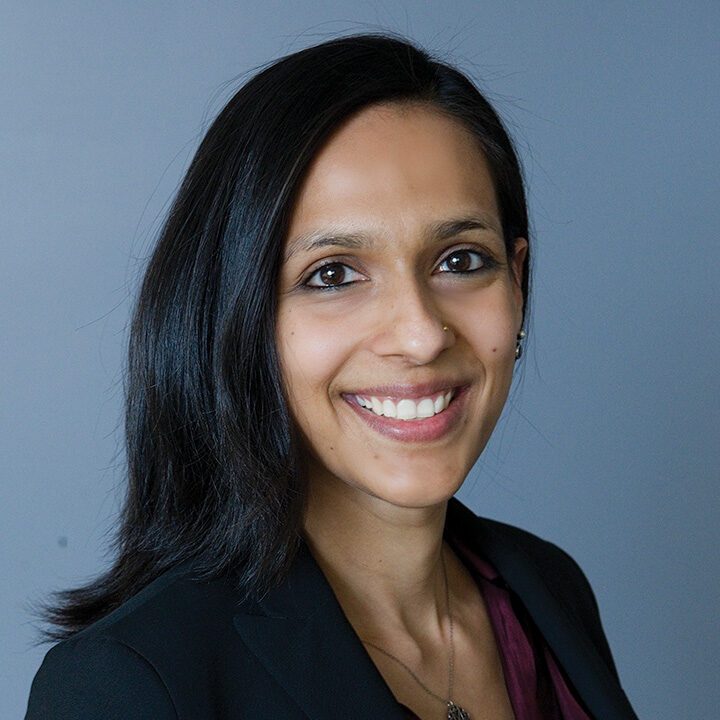 Rathi is a Partner, Strategic Advisory at Trinity Life Sciences.
She has deep expertise in informing strategic decisions across the brand commercialization timeline, leading projects focused on opportunity assessment, patient journey and demand estimation to the development of positioning and the creation/evaluation of marketing materials. She is well-versed in global market research employing both qualitative and quantitative techniques. Rathi has a broad range of experience across a variety of therapeutic areas including but not limited to Oncology, Neuroscience (Alzheimer's Disease, Depression, Parkinson's, Schizophrenia), Metabolic and CV Disease, and Women's Health.
Prior to joining, Rathi was a manager at ZS Associates where she focused on marketing strategy and sales force effectiveness for clients in the healthcare vertical. She holds a B.S. in Biotechnology from Rutgers University, and Ph.D. in Genetics and Development from Columbia University.
If you have any questions, we're here to answer them.
We look forward to helping identify solutions for you.