The 2020 Dichotomy: An Analysis of the COVID-19 Launch Class and How Commercial Innovation Failed…
Home

/

Intelligence

/

Whitepaper

/

The 2020 Dichotomy: An Analysis of the COVID-19 Launch Class and How Commercial Innovation Failed…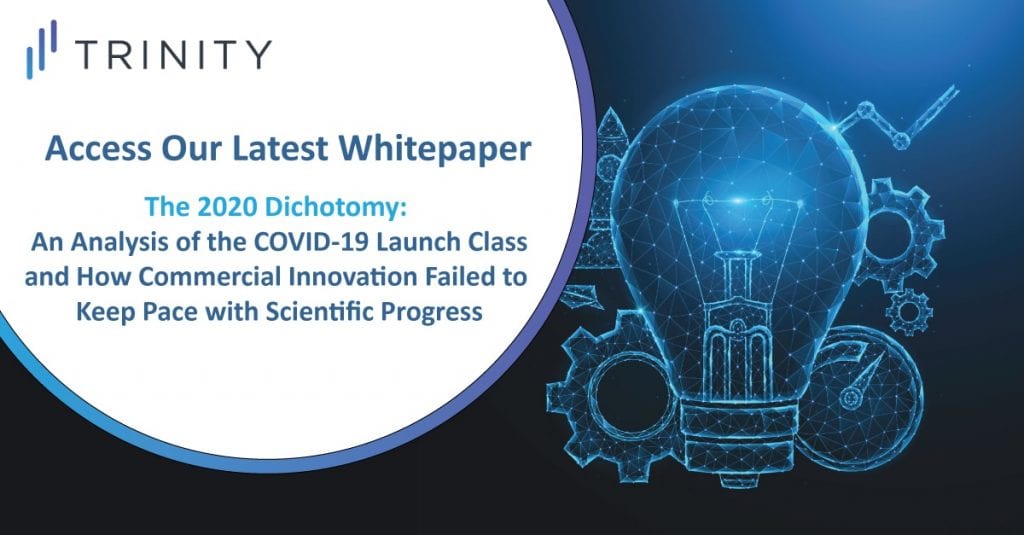 Despite the challenges the COVID-19 pandemic created, 2020 was an exceptional year for the biopharma industry. The race to develop effective treatments and vaccines for COVID elevated the public's perception of biotechnology, and, for many, the industry provided a source of hope during the pandemic. As early-stage venture capitalist Bruce Booth observed in his review of 2020, investors' enthusiasm sent biotech indexes to all-time highs, boosted the performance of IPOs and accelerated venture capital funding. The NASDAQ Biotech Index finished the year up by 25%, median performance over the offer price for biotechs post-IPO was 25-40% and venture capital funding hit an all-time high of $26B. Additionally, 53 FDA approvals in 2020 closely trailed the 2018 high watermark. Biopharma appeared to excel on many fronts in 2020 despite the challenges posed by the COVID pandemic.
However, the challenges of the pandemic revealed an interestingly uneven response on the commercial side, prompting the question: did biopharma's commercial innovation keep pace with the industry's scientific progress? Some launches showed spectacular success, while others fell far short of expectations. What were the distinguishing factors that drove this dichotomy?
Please complete the form to download a copy of our Trinity Whitepaper – The 2020 Dichotomy: An Analysis of the COVID-19 Launch Class and How Commercial Innovation Failed to Keep Pace with Scientific Progress.
Sign up for the latest intelligence
By signing up, you are agreeing to our Privacy Policy.