Enabling the Commercial Data Environment: Five Common Pitfalls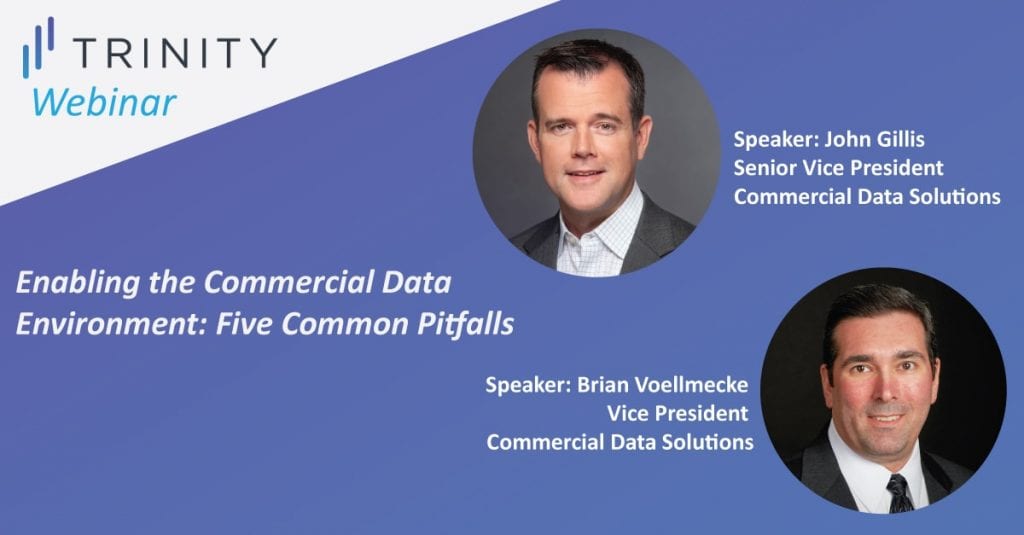 Let's face it, data management in the life science industry is tough regardless of the size of the company or the lifecycle of its products. For pre-commercial and emerging companies, the challenges with enabling the commercial data environment may seem insurmountable – from identifying data needs and system and process requirements to justifying resources to senior level executives and the Board to hiring the right talent and skill sets…

Trinity Life Sciences has extensive experience helping pre-commercial and emerging companies establish their commercial data environments. Come learn about the common pitfalls that we've seen firsthand, along with some of the best approaches for overcoming (or even better) avoiding them altogether.
Complete the form below to watch the recording of the webinar.
By submitting this form, creating an account, and/or using our website (or using our Services) you agree to our Privacy Policy. Information provided by you is stored in our database and may be used for sending you additional information about Trinity (including Trinity's partners and affiliates) and our products and services. Such information may be transferred for this purpose to Trinity and affiliates in other countries. If you would like to opt out in the future, please email _compliance@trinitylifesciences.com.
Sign up for the latest intelligence
By signing up, you are agreeing to our Privacy Policy.
By submitting this form, creating an account, and/or using our website (or using our Services) you agree to our Privacy Policy. Information provided by you is stored in our database and may be used for sending you additional information about Trinity (including Trinity's partners and affiliates) and our products and services. Such information may be transferred for this purpose to Trinity and affiliates in other countries. If you would like to opt out in the future, please email _compliance@trinitylifesciences.com.