Gurgaon, India
Trinity Gurgaon was established in 2017, and is one of Trinity's fastest growing and most diverse offices

Our employees are at the heart of everything that we do, so providing opportunities for development and recognizing achievements is of high importance
Onboarding Program: Campus hires can expect to receive three weeks of training in our best-in-class onboarding program. This includes mock projects, real-life simulations and client conversations to ensure a smooth transition from college to corporate life. Experienced hires also receive a slightly reduced but in-depth onboarding and training program.
Learning and Development: From robust career development pathways to management acceleration and continued learning – discover Trinity's holistic approach to professional development from day one – Learn More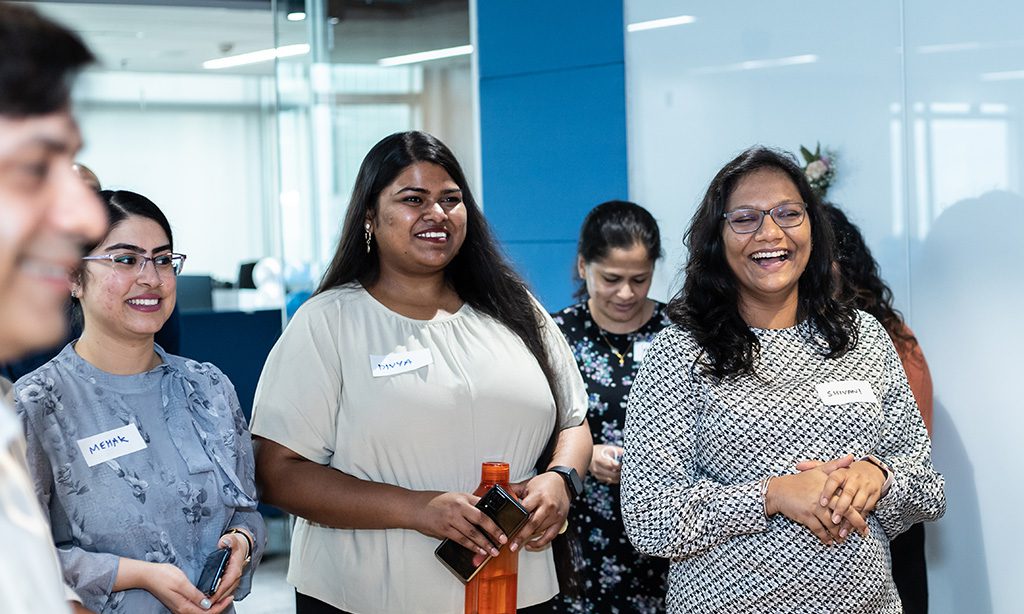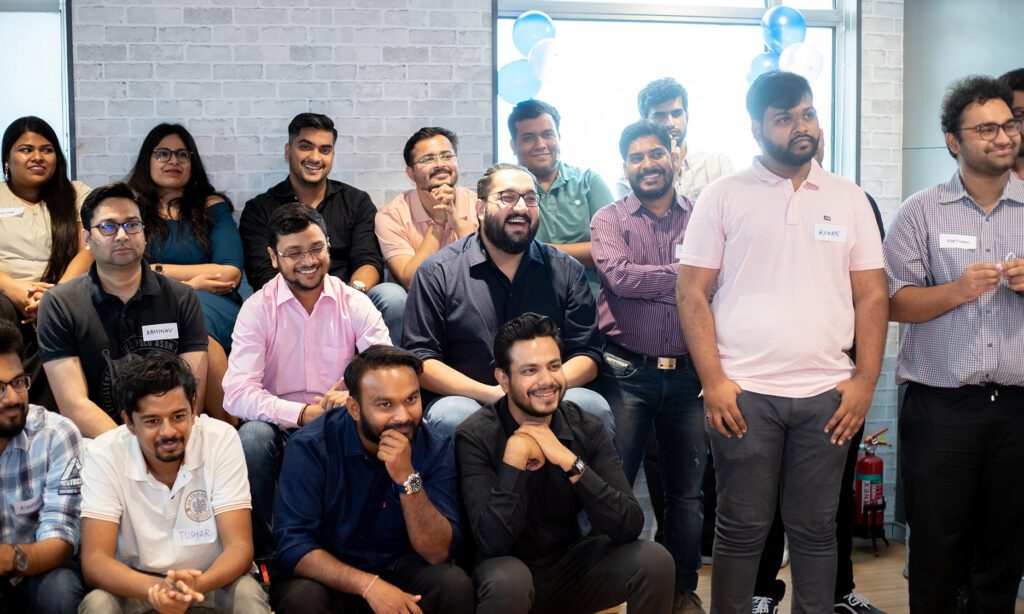 Gurgaon employees most value high morale, inclusivity, diversity and fair treatment at Trinity

Inclusive Culture: With eleven offices located across continents, Trinity facilitates excellent cross-office communication, events, learning opportunities, competitions and socials, and has established many best practices for effective collaboration across time zones.
Mentorship and Support: Trinity believes that continuous 360 feedback, goal setting, 1:1 coaching and feeling challenged while working in a truly supportive environment is fundamental for growth – Learn More
Value and Recognition: Trinity provides regular opportunities to celebrate and recognize the achievements and valuable contributions that our employees make, both in their work and in supporting Trinity's culture.
"I am in a role where I feel my skill set is being used well and I am able to learn something new on every project."
Associate, Insights & Analytics
"Trinity supports my career growth by delivering continuous feedback and mentorship."
Consultant, Insights & Analytics
"Trinity's Culture makes me feel included, and we have a very supportive leadership team!"
Consultant, Strategic Advisory
"Something that makes the culture unique is the acknowledgement of your contributions – the regular shout-outs are a great way of doing that. The leadership team is also very involved in keeping the culture & core values intact."
Manager, New Products & Services
Employee Recognition Awards
Annual Impact Awards:
Trinity's Annual Impact Awards are specific to the Gurgaon office, and aim to reward employees who make valuable contributions that impact the office culture as well as those who are torch-bearers of Trinity's core values in their day-to-day work.
Annual Values Awards:
Trinity's global Annual Values Awards elevate the role models and success factors that enable our mission and vision; there are four categories: The Kevin Kroll Award for Innovation, The Commitment to Excellence Award, The Culture Activator Award, and The Team Award.
Monthly Values Awards:
Similar to Trinity's Annual Values Awards, this is a monthly opportunity to recognize employees who go above-and-beyond the high bar we all set for each other with respect to Trinity's core values.
The employee experience is what makes working at Trinity special
Highlights of the office space inauguration in Gurgaon, April 2022:
Trinity has many local and global staff-led initiatives for team bonding, professional support, learning and development, and giving back to the community
Local staff-led initiatives include:
'Ask Me Anything': Regular Q&A sessions that are delivered by the leadership team to foster connections and conversations about Trinity.
All-In for Women: An initiative to support an inclusive environment by bringing women's voices to the table, establishing a safe space to share experiences, and facilitating connections with colleagues.
All-In Allyship: An initiative to invite and develop allies in the workplace, to nurture an inclusive environment that engages and supports diversity, equity & inclusion.
Fun Fridays: A monthly session to meet and play games.
Book Club: A forum for book lovers to discuss what they're reading and share their thoughts in an informal learning environment.
Geeks Retreats: A forum for employees to share their knowledge or things they have learned. Topics range from news and ideas within the industry to tools for office productivity.
Trinity India Newsletter: A quarterly newsletter that is published on the global internal network to highlight key industry news, share updates, and highlight the work and achievements of local functions.
Global staff-led initiatives include:
Trinity Gives Back: Guided by global strategies, the India team works with multiple NGOs to give back to the local community.
Gender Perspectives: A staff-led group focused on gender parity to ensure equity in recruitment, hiring and training.
LGTBQIA+ Perspectives: A staff-led group committed to furthering LGBTQIA+ equality in the workplace by increasing visibility and promoting awareness to create a more inclusive environment.
Cultural Perspectives: A staff-led group focused on cultural diversity that aims to grow that diversity through recruitment and retention.
Find out more about diversity, equity and inclusion at Trinity – Learn More
Learn more about local events, volunteering, initiatives, and culture by following our Instagram page – Follow Us
"I am involved with multiple initiatives, but the one that's closest to me is the "All-In for Women" initiative because being a female, I understand what challenges women face in this industry and I also know the value they can bring to an organization like Trinity."
Senior Manager, Insights & Analytics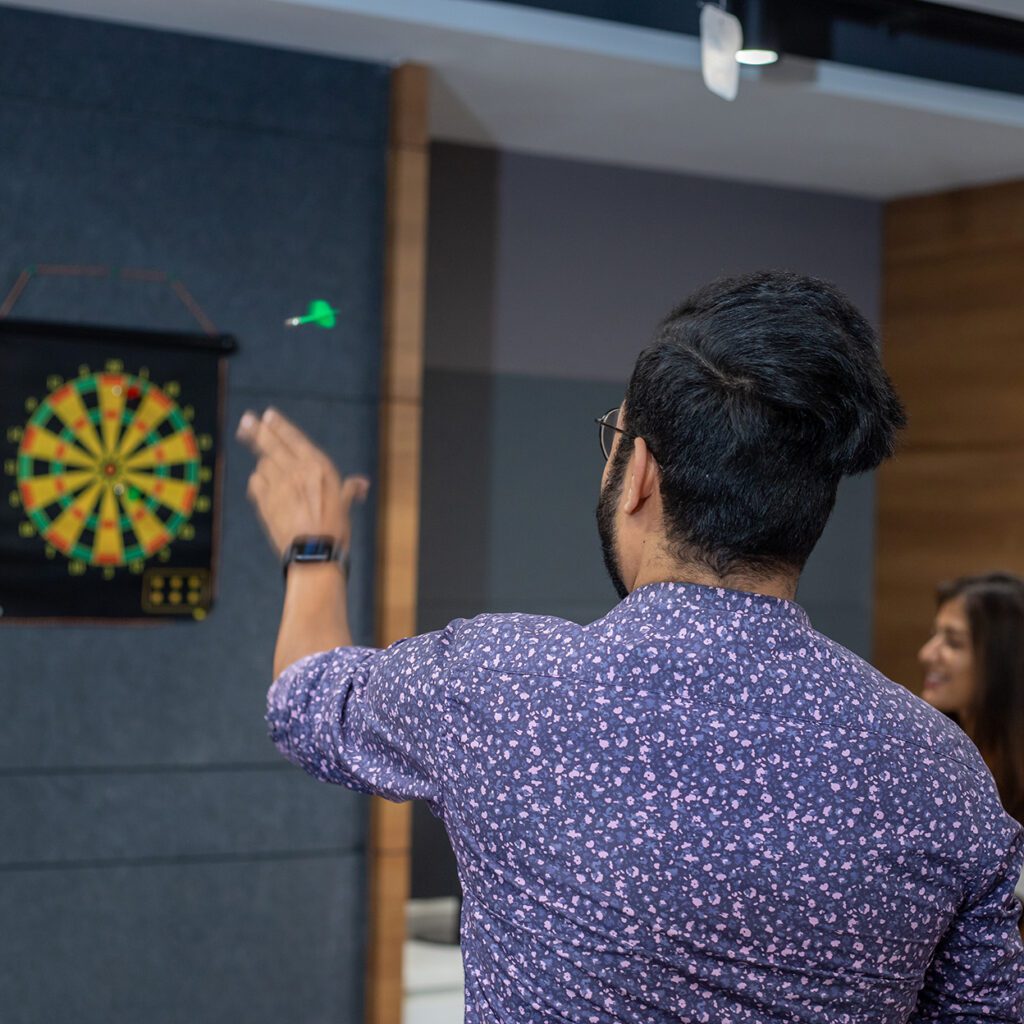 Benefits:
Trinity performs regular pulse checks to ensure that benefits are competitive and in-tune with the needs of local employees.
Medical insurance and out-patient benefits for employees and their families (including dental and eye care)
Life Insurance and Personal Accidental Coverage
Concierge Services to Support with Personal Errands
Company Holidays
Paid Sick Days
COVID-19 Vaccination Support
Extended Parental Leave Program
Work from Home Flexibility
Sabbatical Leave Programs
Employee Recognition Award Programs
"Trinity is an employee-centric brand. The company cares about the real needs, requirements, and aspirations of their employees."
Associate Consultant, Sales, General & Admin