Part II: Non-Traditional Players Attempting Entry into the Healthcare Sector
Home

/

Intelligence

/

Blog

/

Part II: Non-Traditional Players Attempting Entry into the Healthcare Sector
September 22, 2021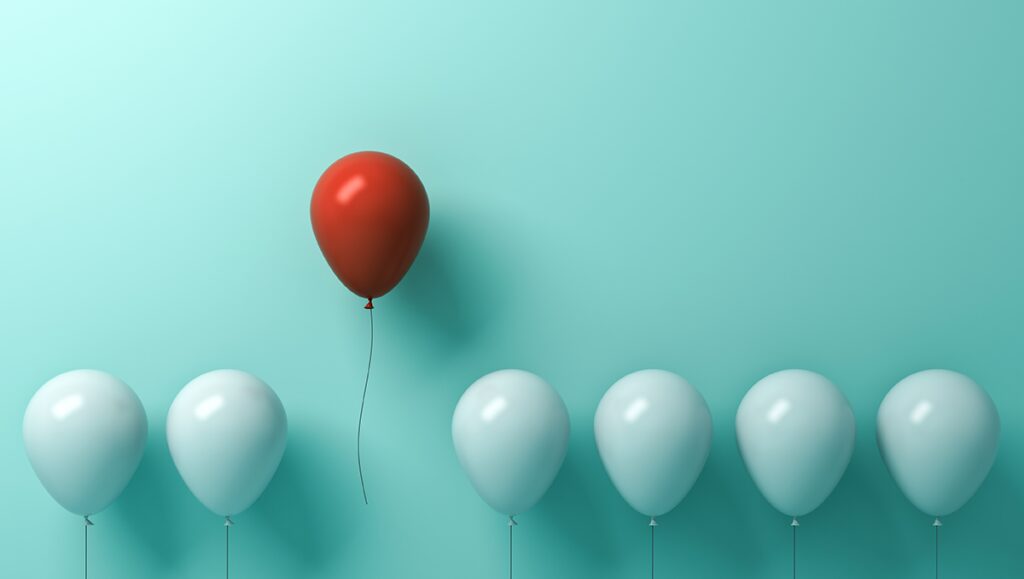 Executive Summary
In June 2021, Walmart announced it is partnering with Novo Nordisk to produce its own private label insulin, ReliOn, at a discount to Novo Nordisk's currently available fast-acting insulin
Through this partnership, Americans with a high-deductible health plan (HDHP) or without insurance can save up to 75% and purchase the insulin at their local Walmart
Novo Nordisk's key competitors, Eli Lilly and Sanofi are likely to respond with a similar partnership or price-cut for their insulin to remain competitive
---
Trinity's Take: Walmart's partnership with Novo Nordisk promises key benefits to diabetes patients (e.g., cost savings, improved access), but the extent of the benefit remains to be seen. Instead, the partnership is likely to prompt a response by both partners key competitors – big-box stores and the pharmaceutical industry – in order to remain competitive.
---
The Evolution of Walmart, the Famous American Grocery Store
When thinking about the healthcare space, many Americans immediately think of the brand name pharmaceutical companies (e.g., Johnson & Johnson, Roche, Pfizer) or their health insurance providers (e.g., Aetna, Blue Cross Blue Shield). However, over the past 30 years, several non-traditional players have entered the market — with them, comes promises of widespread change and improved care for patients. In part 1, Trinity explored the business opportunities available for these new entrants and the predictors of success and failure. In Part II, we dive into one company's (Walmart) recently established partnership with a traditional pharmaceutical company (Novo Nordisk) to investigate the larger ramifications of these new entrants for key stakeholders – patients, the pharmaceutical industry, and their traditional competition (i.e., other retailers) – and identify whether the promised benefits manifest in the long run.
Walmart Partners with Novo Nordisk to Launch Low-Cost Brand Insulin
On June 29, 2021, Walmart announced they will be selling their own private label insulin, ReliOn, for USD 72.88 per vial and USD 85.88 per box of FlexPens. With the introduction of ReliOn, Walmart proposed customers could save between 58-75% off the retail list price of Novo Nordisk's popular fast-acting insulin, Novolog. Additionally, patients will have access to the insulin at Walmart pharmacy locations across the US.
Walmart's partnership with Novo Nordisk is not its first dalliance into the healthcare market. To date, Walmart has opened 15,000+ pharmacies across the country and built in-store health clinics which offer in-house services such hearing checks and health screenings. Moreover, in 2006, Walmart established a generic prescription drug program where customers can purchase 30-day supplies of their regularly utilized drugs for USD 4, regardless of insurance status. The drugs covered within this program range from vitamins to diabetes medications, such as metformin. By establishing itself historically as a cost-saving alternative to traditional pharmacies, Walmart positioned itself comfortably to market its own line of insulin (in partnership with Novo Nordisk) in alignment with their company's value proposition of offering lower prices.
The Impact of Walmart and Novo Nordisk's Insulin Initiative Program on Patients
Despite being a non-traditional manufacturer in the prescribed pharmaceuticals market, Walmart has over 5,000 pharmacies and 20 health clinics in the US with services available to citizens regardless of their insurance status. For patients, the key advantages of the new insulin partnership can be broken down into two key categories: lower priced prescriptions and increased patient compliance.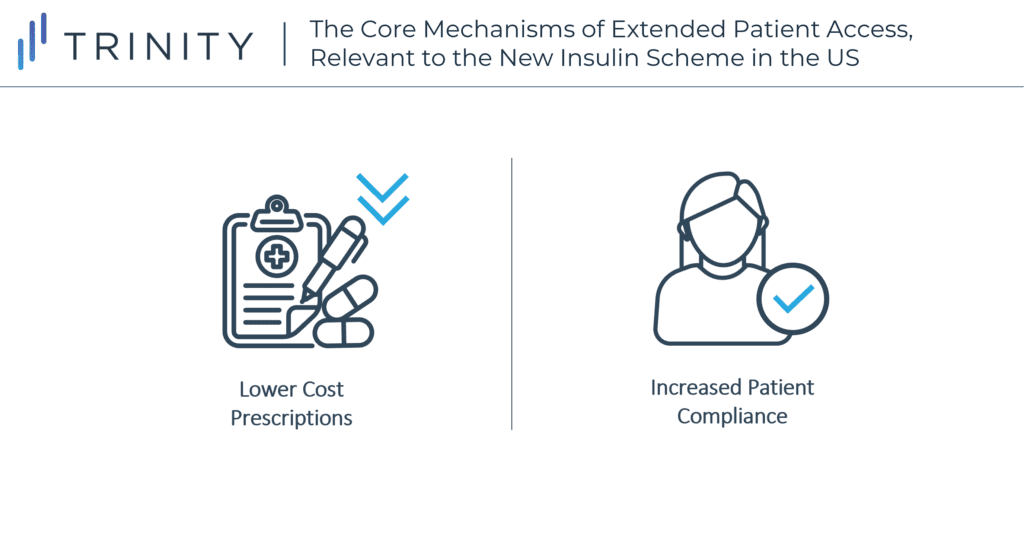 Lower cost prescriptions
Given insulin is required daily for diabetics and cannot be forgone in cost-saving measures, access to lower-priced insulin because of this partnership is most beneficial for citizens without insurance or a high deductible health plan (HDHP).
Walmart's ReliOn NovoLog is priced at USD 72.88 per vial and USD 85.88 per box, up to 78% less than branded alternatives available to uninsured patients facilitating the reduction of the economic burden of diabetes. Treatments (i.e., insulin, medications, others) can typically mount to USD 9,601 per diabetes patient per year, with a quarter of patients reporting cost-related insulin to be associated with lack of use.
However, despite the proposed benefits of ReliOn marketed to patients, existing evidence shows this new private label fast-acting insulin may only help a small population and are not significantly impactful.
The new offering will not affect most Medicaid patients as they have a minimal (e.g., USD 1-3) out-of-pocket cost, if any
21% of Medicare patients are better off on the USD4 monthly subscription plan Walmart currently offers
Most Type 1 and 2 diabetes patients follow a basal-bolus insulin regimen where they use both fast-acting and slow-acting insulin to control their blood glucose level. The uninsured patients, therefore, still need access to slow-acting insulin, not offered under this partnership
Improving patient compliance
Along with previously offering blood glucose monitors, lancets and now ReliOn itself, Walmart developed its own 'ReliOn Life' app where patients can track their blood glucose levels along with their activity, diet, and mood. This offers an interesting avenue to explore increased patient compliance as patients can take control of managing their own treatment administration based on the trends they observe in their own data.
The Impact of Walmart's Insulin Initiative Program on Big Pharma
Although insulin was first developed more than 100 years ago, the insulin market in the United States is dominated by only three players – Eli Lily & Co, Sanofi, and Novo Nordisk.
After decades of unilaterally raising insulin prices, these three competitors have more recently tracked each other's moves towards making the price of insulin more affordable, following negative public attention –
In response to the expiration of insulin patents and government's call to lower insulin prices in 2019, Sanofi created an Insulin Valyou Savings Program where only uninsured patients can get popular Sanofi insulins (up to 10 packs) for USD99 every month
In 2020, Novo Nordisk followed suit and created My99insulin for patients who are uninsured or with commercial insurance to pay $99 for a monthly supply of any combination of Novo insulin products (up to 2 packs). Patients that have Medicare Part D and were not enrolled in the program in 2020 are not allowed to enroll in 2021
Eli Lilly later started the Lilly Insulin Value Program for commercially insured or uninsured patients to receive insulin at USD 35 per month
The three competitors have also followed each other's move in partnerships.
In September 2019, Sanofi announced a partnership with Abbott where they plan to combine technology from Abbott's continuous glucose monitor (CGM) with insulin dosing information collected from Sanofi smart pens
Three months later, Eli Lilly firmed up an alliance with DexCom by integrating DexCom's CGM into its personalized diabetes management system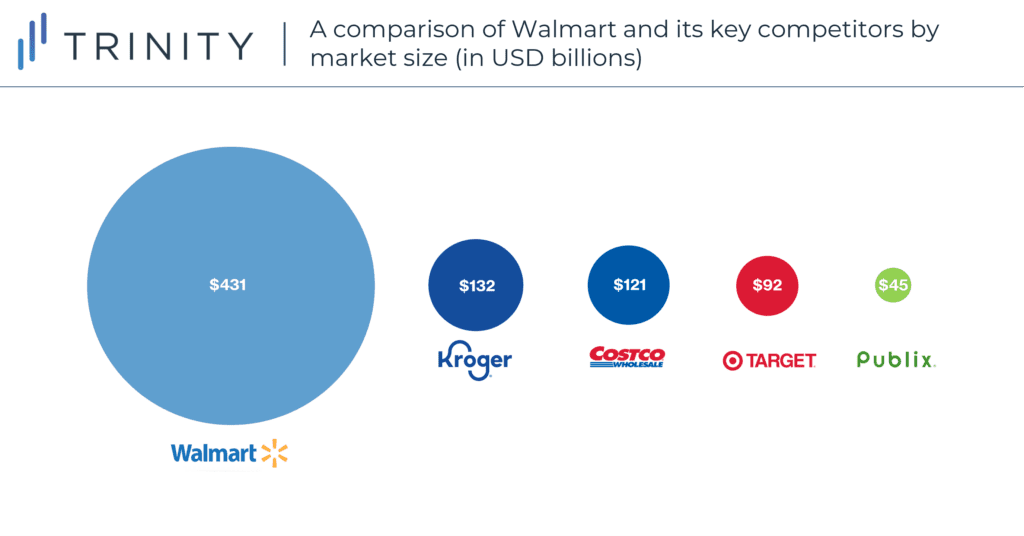 Given these three companies have tracked each other's moves, Novo Nordisk's collaboration with Walmart pressures Eli Lilly and Sanofi to make similar partnerships with other retailers. Both competitors have made efforts to gain market share in cash-pay patients, but their programs have limited access – most patients need to go through a tedious application process to enroll and there are requirements surrounding the duration of enrollment. Walmart's private-label insulin could address these issues and potentially help Novo Nordisk gain significant market share among patients who are not eligible for Eli Lily's or Sanofi's programs or do not want to go through the application process.
The Impact of Walmart's Insulin Initiative Program on Traditional Competition
Novo Nordisk's competitors are not the only players that will be impacted by the emergence of this private label insulin. The availability of affordable insulin in Walmart stores is putting pressure on its traditional big-box competitors (e.g., Target, Costco) and existing retail pharmacies to increase their pharmaceutical offerings to protect their market share. Big box competitors like Target and Costco appeal to similar customer bases as Walmart and will face pressure to introduce low-cost prescriptions to drive customer traffic in their outlets. Other less direct competitors like national grocery chains (e.g., Kroger, Publix) may also need to expand their pharmaceutical offerings to protect market share after Walmart's move into low-cost insulin.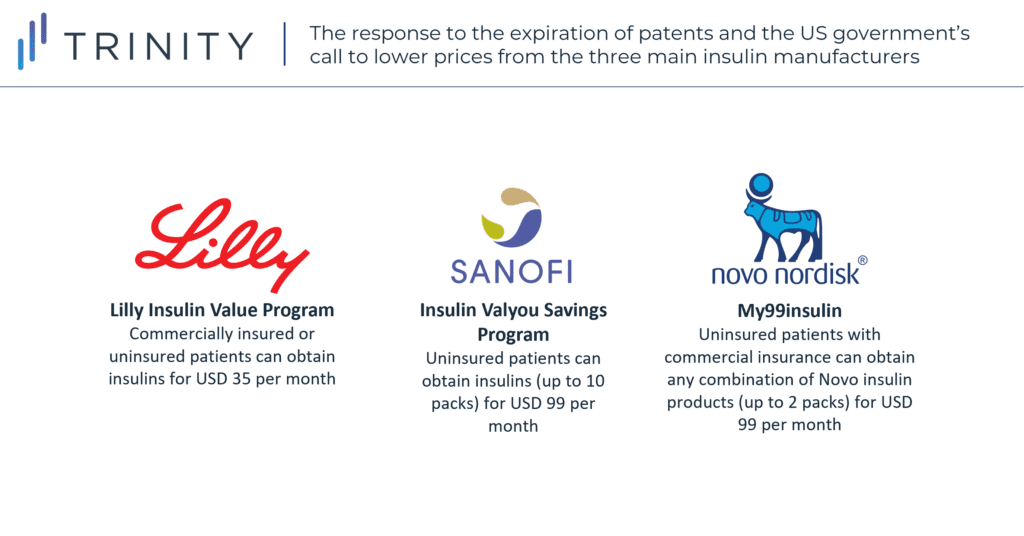 If its competitors fail to expand their supply of pharmaceutical drugs, Walmart stands to enjoy the benefits of becoming the preferred choice among diabetic patients for both their diabetic and household items. This additional benefit may explain, in part, why Walmart partnered with Novo Nordisk to offer low-price insulin in the first place; even if its profit margin on the insulin is low, this partnership can drive additional traffic to Walmart's stores, and they can enjoy the benefits of cross selling its diverse range of products.
Future Implications for Healthcare as Non-Traditional Players Continue to Disrupt the Landscape
With the introduction of its private label insulin, Walmart is slowly solidifying its role as a player in the healthcare space. Given its lower price offerings and comprehensive lifestyle tools (e.g., digital health, glucose monitoring tools), Walmart is not only appealing to concerns surrounding patient access, in this case for diabetics, but also leaving room for expansion into additional disease spaces. ReliOn's launch provides a critical opportunity for Novo Nordisk to not only assuage concerns about insulin price hikes, but also to differentiate itself from its key competitors by being first in market to partner with a retail giant. However, Eli Lilly and Sanofi are likely to respond soon to address the cash-based, noninsured populations, especially given their history of tracking one another's pricing strategies.
Looking towards the future, the healthcare market is likely to continue seeing future partnerships and involvement by nontraditional players – Target just announced a partnership with Kaiser Permanente in southern California establishing 20+ retail clinics, and Costco just partnered with Navitus Health Solutions, a pharmacy benefit manager. In a post-Covid 19 world where many customers have adjusted their purchasing decisions to prioritize the convenience of the one-stop-shop, Walmart's insulin move likely forecasts not only less expensive insulin for the uninsured, but also future healthcare buildouts among existing retailers.
---
Written by Nicole Graham, Nathan Pucci, Maya Rubin, Leah Redmond, and Fiona Lin
Sign up for the latest intelligence
By signing up, you are agreeing to our Privacy Policy.
By submitting this form, creating an account, and/or using our website (or using our Services) you agree to our Privacy Policy. Information provided by you is stored in our database and may be used for sending you additional information about Trinity (including Trinity's partners and affiliates) and our products and services. Such information may be transferred for this purpose to Trinity and affiliates in other countries. If you would like to opt out in the future, please email _compliance@trinitylifesciences.com.