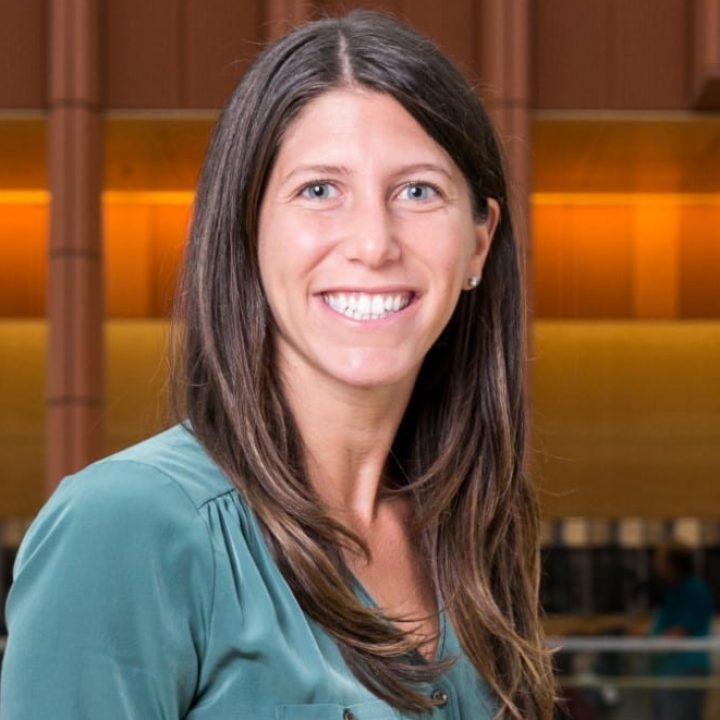 Tracy serves as a strategic partner to her life sciences clients representing a broad range of business models.  Her expertise and experience include an array of project types spanning early clinical development prioritization through commercialization and business development strategy, as well as a variety of therapeutic areas including oncology, rare diseases, neurology, immunology, among others.
Tracy most recently led Innovation and Business Development at BluePrint Research Group and prior to that was a Manager as part of Huron's Life Sciences practice. Tracy received her MBA from the University of Michigan Stephen M. Ross School of Business and her BSE in Bioengineering from the University of Pennsylvania.
Outside of Trinity, Tracy enjoys spending time outdoors and traveling with her husband and their mini-goldendoodle, Shea. Tracy is also a member of the Henry Viscardi School Reach for a Star Committee, an organization dedicated to improving the livelihood of students with severe physical disabilities.
If you have any questions, we're here to answer them.
We look forward to helping identify solutions for you.