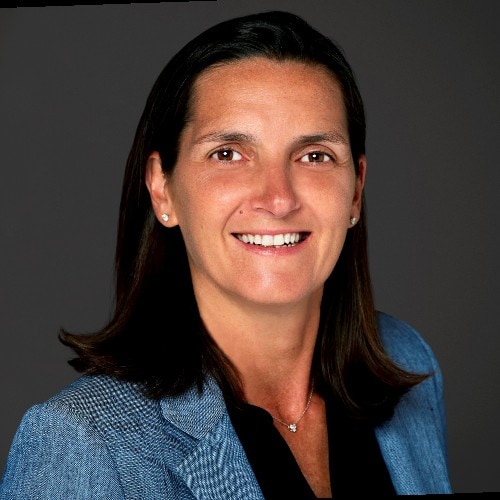 Rebecca McNamara
Chief Financial Officer &
Head of Corporate Operations
Rebecca leads Trinity's world-class finance and operations teams. She has a proven track record for leading growth strategies as well as complex operational initiatives and capital allocation strategies. Rebecca has dedicated much of her career to helping organizations successfully grow technology-enabled businesses through organic investments as well as M&A. She enjoys building and leading high-performing, collaborative finance and operations teams that provide critical strategic partnerships to leaders across the organization. She previously held several senior positions at Cengage, a higher education technology company, including Chief Integration Officer, Interim CFO, and Head of FP&A and Investor Relations. She also held finance and development roles at Thomson Reuters and TheStreet.com.
Rebecca holds a bachelor's degree in economics from Lehigh University and an MBA, specializing in Finance and Economics, from Columbia Business School.
When Rebecca isn't working, she enjoys traveling and spending time outdoors with her family. On weekends, she can most often be found on the sidelines of a soccer game for one of her 3 kids.
If you have any questions, we're here to answer them.
We look forward to helping identify solutions for you.