CloudCast™ Webinar Recording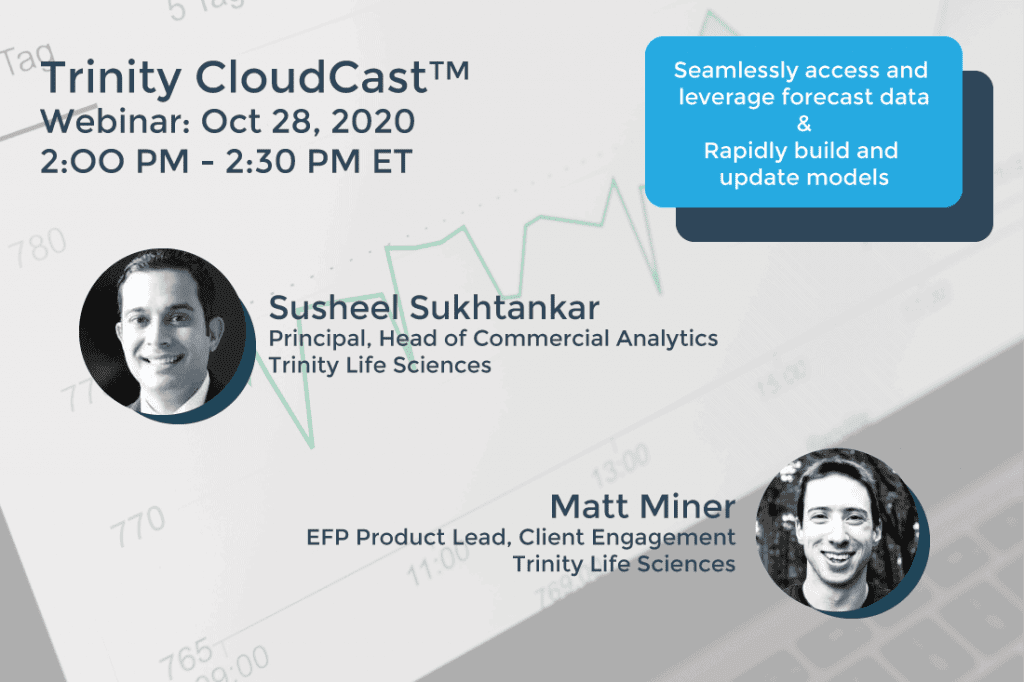 You are invited to join us for a 30-minute webinar to see Trinity CloudCast™, the revolutionary connected forecasting platform for life sciences companies.
A forecast is a business communications tool for an organization – a way to align the whole business around one common, quantitative language when speaking about the future. Trinity understands forecasting challenges. Built by pharma forecasters for pharma forecasters, CloudCast drives collaboration, clear visualization, and faster decision-making.
During the webinar, we will demonstrate all the key features of CloudCast and share why clients are raving about the new platform.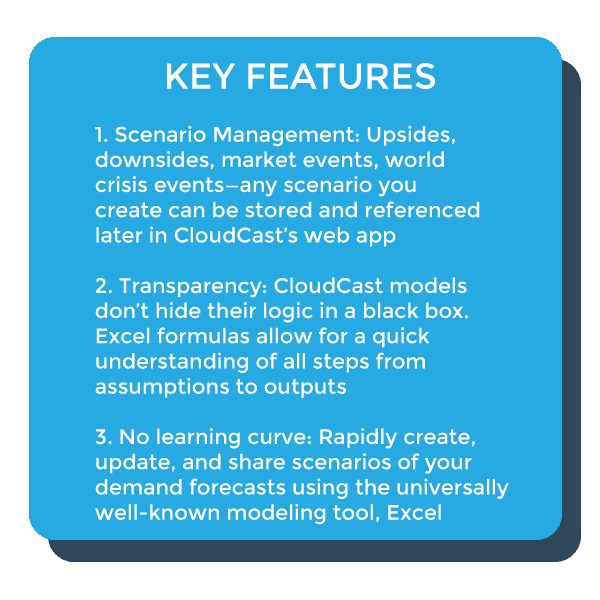 Please complete this form to view the webinar
By submitting this form, creating an account, and/or using our website (or using our Services) you agree to our Privacy Policy. Information provided by you is stored in our database and may be used for sending you additional information about Trinity (including Trinity's partners and affiliates) and our products and services. Such information may be transferred for this purpose to Trinity and affiliates in other countries. If you would like to opt out in the future, please email _compliance@trinitylifesciences.com.
Sign up for the latest intelligence
By signing up, you are agreeing to our Privacy Policy.
By submitting this form, creating an account, and/or using our website (or using our Services) you agree to our Privacy Policy. Information provided by you is stored in our database and may be used for sending you additional information about Trinity (including Trinity's partners and affiliates) and our products and services. Such information may be transferred for this purpose to Trinity and affiliates in other countries. If you would like to opt out in the future, please email _compliance@trinitylifesciences.com.