Artificial Intelligence & Machine Learning in Pharma – Cutting Through the Hype Recording
Home

/

Intelligence

/

Webinars

/

Artificial Intelligence & Machine Learning in Pharma – Cutting Through the Hype Recording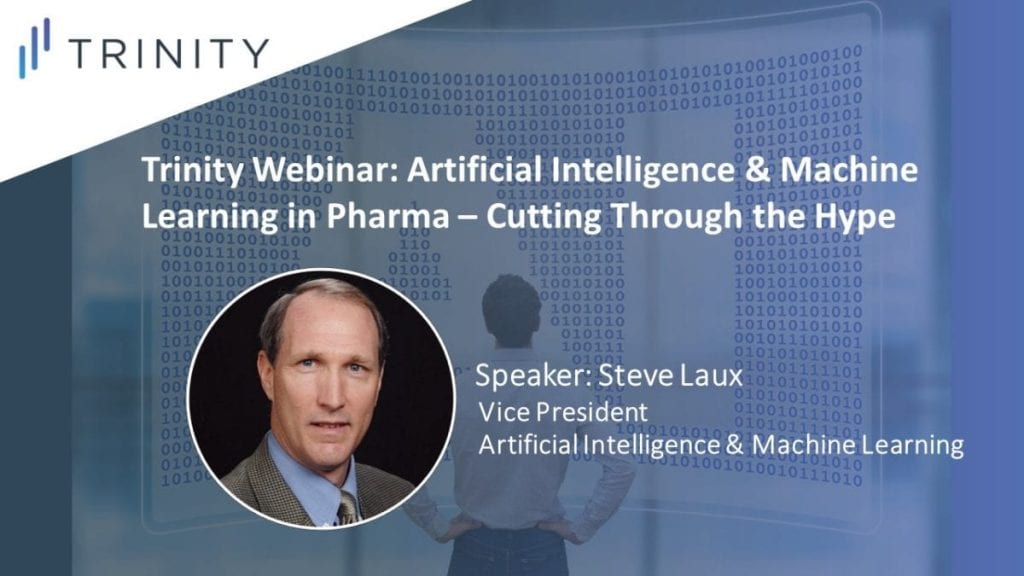 There has been a lot of "buzz" around Artificial Intelligence & Machine Learning (AIML) in the pharma industry. But are companies really adopting it, and if so, how are they using it? TGaS Advisors, a division of Trinity Life Sciences, set out to separate fact from fiction while exploring these important questions in pharma commercial operations. Join us for an outside-in perspective as we share our findings after speaking with >100 commercial operations and analytics leaders from >50 life science companies.
Spoiler alert – Some companies just might be further along than you think…
---
Key Webinar Topics
How are life science companies leveraging AIML for commercial operations today, and where do they foresee the best use cases for the future?
Where are companies on an AIML adoption continuum in terms of people skills, technology, data, leadership support, and other organizational metrics?
How are companies using AIML to improve customer engagement? What about Next Best Action?
---
Please complete the form to watch our Trinity Webinar: Artificial Intelligence & Machine Learning in Pharma.
Sign up for the latest intelligence
By signing up, you are agreeing to our Privacy Policy.