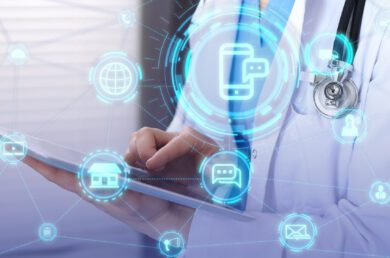 Webinar
A Practical Omnichannel Vision: From Strategy to Execution and Optimization
Available On Demand
The omnichannel-driven approach to promotional activity is being shaped by evolving dynamics in the life sciences market:
The behavior of the target audience is changing. Customers have an increased desire for personalized content and on-demand access.
Proliferation of data and AI is introducing more complexity to planning, execution and adoption of new ways of doing things.
Economic pressures and fear of message fatigue is leading promotional efforts to become more orchestrated and cost-efficient.
What considerations should life sciences organizations make as they strive to advance their omnichannel capabilities?
Come join Susheel Sukhtankar, Partner and Head of Commercial Analytics, as he hosts a lively discussion featuring a panel of Trinity experts, who will share perspectives on designing, implementing, measuring and optimizing within an omnichannel framework.
Key Webinar Topics:
Strategy & Structure—The roadmaps, assets and infrastructure needed to set the organization up for success in Omnichannel
Execution & Engagement—The tools and support needed to implement Next Best Action, Dynamic Targeting, Alerts, etc.
Measurement & Performance Assessment—The benchmarking and recalibration data and insights needed to maximize performance
---
Featuring