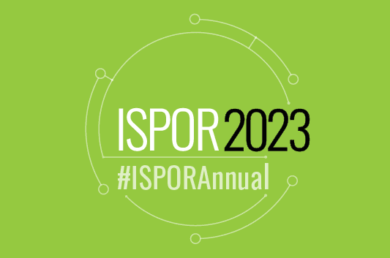 ISPOR US
May 7 - 10, 2023
Boston, MA
Trinity Life Sciences looks forward to its platinum sponsorship of ISPOR US from May 7 – 10 in Boston, MA. Join us for our Symposia session on Monday, May 8 from 3:15 – 4:15 PM (more information to come soon!) or stop by booth 1117 to connect with one of our Thought Leader experts.
Trinity's ISPOR Annual 2023 Presentation Schedule
Email: info@trinitylifesciences.com to discuss one of our presentations listed below.
---
Symposium:
Monday, May 08 | 3:15-4:15 PM ET | Room 210A-B
Communicating the Value of Innovation: Pushing Beyond the Classic Indicators of Clinical Benefit
Speakers:
James Creeden, MD, PhD, Creeden Consulting
Doug Danison, MBA, Bayer
Hui Huang, PhD, MBA, Takeda
Most assessments of value in healthcare continue to focus on the traditional clinical indicators of safety, efficacy, and cost-effectiveness. A new generation of innovative therapies (such as gene therapies, CAR-Ts, BiTEs) provide gains across a broad set of metrics, including reducing the burden of illness on patients and caregivers. These experiential humanistic, social, and economic benefits may be difficult to capture and quantify, leading to a systematic under-reporting and under-appreciation of their value.
Exploration and demonstration of evidence beyond well-established evaluation norms will be increasingly important as additional factors are considered as part of the holistic decision-making process. Evidence such as patient experience on- and off-therapy, "peace of mind" from reduced or eliminated overall disease burden, the "value of knowing" even in absence of therapy indications, and improved health equity are increasingly being incorporated into the decision-making process, but standardized assessments of these metrics have not been established.
A collaborative approach across manufacturer, payer, healthcare provider, and patient stakeholders is required to demonstrate differentiated value for new innovations and expand the context in which healthcare decision making is accomplished. Manufacturers are not always best equipped to support this differentiated evidence creation and effectively communicate that differentiation to diverse stakeholders including US payers and ex-US HTA bodies.
Our group of panelists representing Medical Affairs, HEOR, and Market Access professionals will discuss how newer, non-traditional evidence can be developed and successfully incorporated into value communication to drive appropriate therapy access and utilization. They will speak from their first-hand professional experiences about the hurdles they encountered and how they overcame those hurdles to ultimately help patients get access to much-needed treatments. In summation, they will discuss how effective cross-functional collaboration internally within life sciences companies is key to an efficient and effective value communication strategy externally.
---
Issue Panel:
Tuesday, May 09 | 10:15-11:15 AM ET
Enabling Patient Access to Digital Therapeutics – The Optimal Approach?
Moderator:
Monica Martin de Bustamante, Trinity Life Sciences
Panelists:
Lisa Marsch, PhD, Dartmouth College
Benjamin W Parcher, PharmD, MS, Boehringer Ingelheim Pharmaceuticals
Fulton Velez, MD, MBA, Digital and Healthcare Consultant
---
Research Posters:
Session 1: Monday, May 08 | 9:45am-1:15pm ET
HPR29: Health Equity Frameworks – Healthcare System Actions and Priorities
---
Session 2: Monday May 08 | 3:15pm-6:45pm ET
HPR49: The Inflation Reduction Act Exclusion Effect: An Analysis of Inflation Reduction Act Minimum-Discount Negotiation Rules
HSD39: Demodex Blepharitis Patient Journey: A Medical Chart Audit Study
MT19: The Past, Present and an Outlook on the Future of Evidence Development for Digital Therapeutics
PCR92: Humanistic Burden of Illness in Demodex Blepharitis and Its Impact on Patients Lives Beyond the Presenting Symptoms
---
Session 3: Tuesday, May 09 | 9:45am-1:15pm ET
HPR86: The Inflation Reduction Act in Effect: Implications for Pharmaceutical Research and Development (R&D)
HSD59: Medical Chart Audit Study to Demonstrate Shortcomings of Corticosteroids in Treatment of Duchenne Muscular Dystrophy
SA41: Evolving Payer Perception on Patient Centricity and Real-World Evidence: Insights from A Quantitative Survey
---
Session 4: Tuesday, May 09 | 3:15pm-6:45pm ET
PCR162: Real-World Treatment Preferences Among People Living with ALS: A Discrete Choice Experiment
---
Session 5: Wednesday, May 10 | 8:30am-11:30am ET
OP21: The Pharmaceutical Industry's Carbon Footprint and Current Mitigation Strategies: A Literature Review
RWD180: What Does Healthcare Resource Utilization Look Like in the General Population of the US? A Real-World Analysis Using Claims Data
SA73: Use of Novel Qualitative Research Methods for Evidence Generation