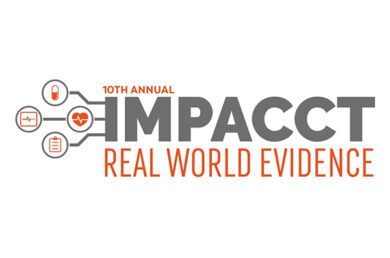 10th Annual IMPACCT Real World Evidence
October 12 - 13, 2022
Woburn, MA
Trinity Life Sciences is excited to attend the 10th Annual IMPACCT Real-world Evidence event on October 12 – 13 in Woburn, MA. Trinity experts Jeff Skaar, Bhagyashree Oak and Saloni Shah will take the general session stage to speak on Innovative Applications of RWE to drive your Value Story to Regulators, Prescribers and Payers. Join the session on Wednesday, October 12 at 4 PM to hear how to:
Discover best practices in developing methodologically rigorous approaches to conducting RWE studies.
Learn how to maximize the insights you can glean from your RWE studies
Discuss how best to deploy RWE to help your organization succeed across a wide range of applications
Be sure to stop by Trinity's booth as our experts will be available to answer questions and share information on Trinity.
---
Featuring